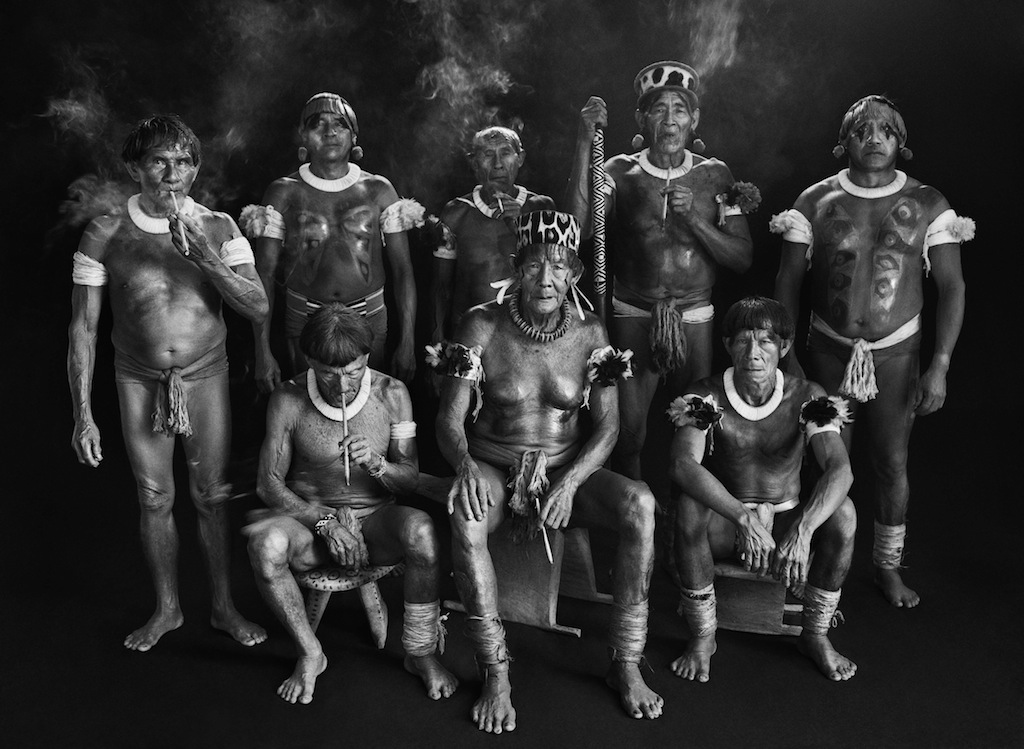 Group portrait of all the Kamayura shamans. Upper Xingu, Mato Grosso, Brazil. 2005 © Sebastiao Salgado/Image courtesy of Phillips
Expositions du 14/5/2013 au 7/6/2013 Terminé
Phillips London Howick Place SW1P 1BB London Royaume-Uni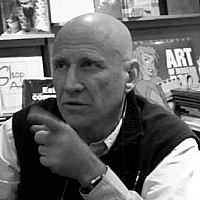 SEBASTIÃO SALGADO: PHOTOGRAPHS

Phillips is proud to announce a selling exhibition of works by renowned Brazilian photographer Sebastião Salgado. This new exhibition entitled Sebastião Salgado: Photographs is presented in two parts; Genesis, a brand new portfolio of platinum prints consisting of 50 seminal pieces from his epic photo essay and a selection of silver gelatin prints, Images from the 20th Century, consisting of some of his most recognised and significant works.

Genesis depicts scenes from the most far-flung places on earth. For a decade, Salgado, one of today's most esteemed photographers has created his monumental exploration, reaching parts of the planet which still remain pristine, untouched and unaffected by modern civilisation. This body of work celebrates through Salgado's lens, a raw beauty of the earth and is his visual call to arms to protect it.

Working closely with Studio 31, the world's foremost advocate of platinum printing, responsible for its revival in the late 1980's, Salgado has produced a collection of wonderfully subtle prints of exquisite tonality, and breathtaking beauty. This is the first showing of this portfolio, limited to a total of 16 sets and 3 artist proofs.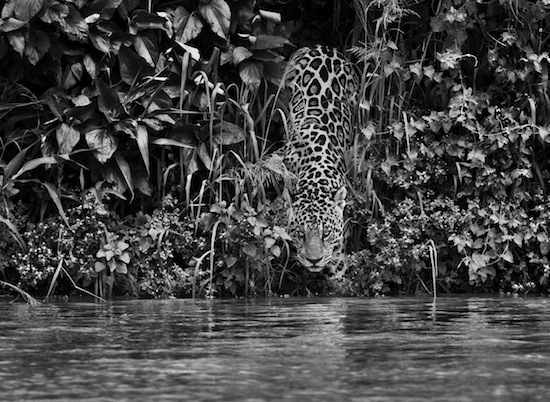 A jaguar (Panthera onca), the largest cat of the Americas. Encontro das Águas National Park. Pantanal. Mato Grosso. Brazil. 2011 © Sebastiao Salgado/Image courtesy of Phillips


Images of the 20th Century, in contrast, are silver gelatin prints. Selected works from the Serra Pelada Goldmine, the oil fires of Kuwait and Salgado's haunting images of Africa in the early 1980's will be exhibited, some in an exclusive larger format, seen for the first time. There will also be prints from his early work in South America, published as The Other America's and from his work on Migrations.

The exhibition is curated and designed by Lelia Wanick Salgado.

"This is the inaugural exhibition launch of these sublime platinum prints and possibly the only chance to see them publicly. We are extremely delighted to host the viewing of this extraordinary portfolio of work from one of the most important living photographers." Lou Proud, Head of Photographs, London
Photographies et vignette © Sebastiao Salgado/Image courtesy of Phillips