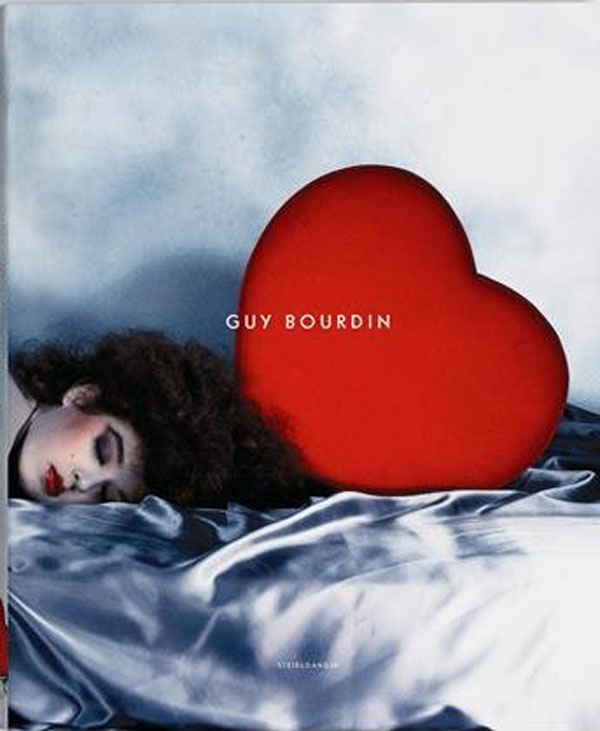 With the eye of a painter, Guy Bourdin created images that contained fascinating stories, compositions, and colors. Using fashion photography as his medium, he sent out his message, one that was difficult to decode, exploring the realms between the absurd and the sublime. Famed for his suggestive narratives and surreal aesthetics, he radically broke conventions of commercial photography with a relentless perfectionism and sharp humor.

Given total creative freedom and with uncompromising artistic ethic, Guy Bourdin captured the imagination of a whole generation. The late 1970s, recognized as the highest note in his career, is the focal point of this two-volume edition.

Volume I is dedicated to the legendary, nearly forgotten images and rarely seen variants, with one sole model, Nicolle Meyer. She appeared in over 30 of his famous campaigns for Charles Jourdan and in iconic French Vogue editorials. Volume II is a road trip through Bourdin's visual landscape; a collage of images that maps his artistic search and vision. The texts, Polaroids, poems, sketches and contact sheets unfold in real time through Nicolle Meyer's memories and captures moments of Bourdin's work in progress.

To this day, Guy Bourdin, remains an enigma and leaves behind a provocative and compelling legacy. A Message for you examines Guy Bourdin's oeuvre, but moreover, it provides insight into the complex workings of the photographer's mind.