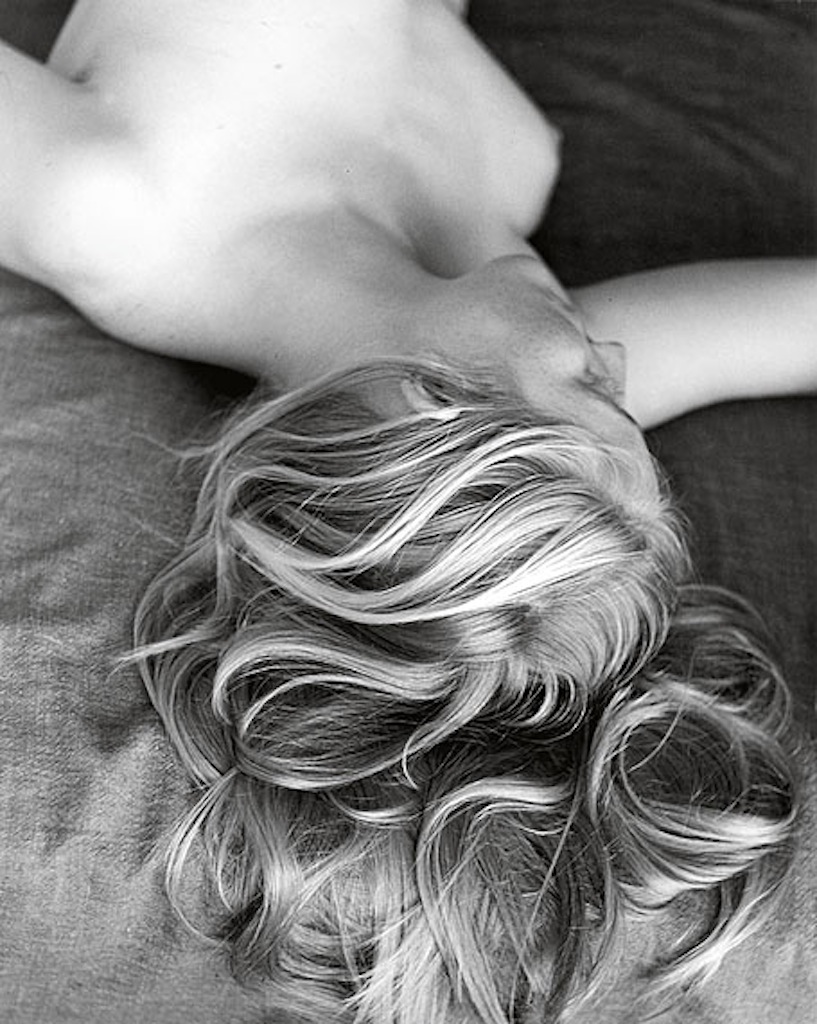 © Imogen Cunningham
Expositions du 19/2/2013 au 28/4/2013 Terminé
Kunstfoyer der Versicherungskammer Bayern Maximilianstr. 53 80530 Munich Allemagne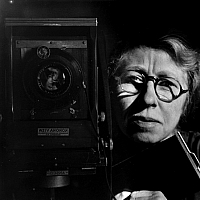 Throughout her life, Imogen Cunningham embraced the development of photography and the liveliness of the changing times she lived in (1883–1976). The San Francisco based artist chose at an early age to become a photographer and a working woman outside of the home: for her generation two unusual choices. Known for her versatility of subjects and finding beauty in the commonest things, Cunningham photographed the life around her, her family, nature, still-lives, street scenes, nudes, made experimental compositions and supported herself as a portraitist until her death at 93 years of age.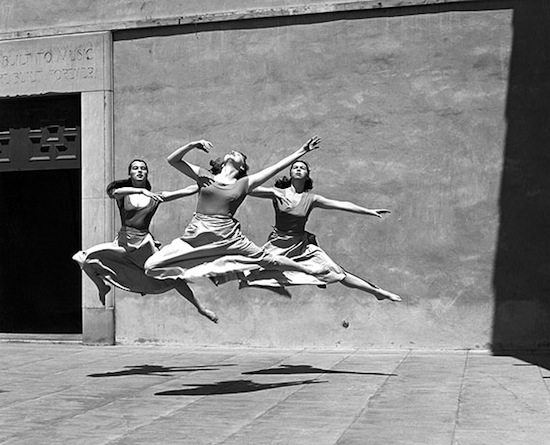 © Imogen Cunningham

Born on a farm in 1883 in Portland, Oregon Imogen Cunningham began printing her own photographs in a converted woodshed darkroom made by her father. In 1906 she photographed herself nude in the grass of the University of Washington Campus. After graduating she worked two years in the studio of Edward S. Curtis, photographer of The North American Indian, learning about portraiture and platinum printing. It was here she was encouraged to study further, subsequently receiving a scholarship to pursue her education from 1909–1910 in Dresden, Germany, with Prof. Dr. Robert Luther. This strengthened Cunningham's thirst for experimentation and helped her develop her own images of "Neue Sachlichkeit": perceiving flora and nudes as impressions of sensuality that were exhibited in the landmark 1929 "Film und Foto" exhibition in Stuttgart.

The natural, artistic and liberal climates of the Bay Area influenced Cunningham and later she herself began to influence peers and younger generations of photographers. As an active artist and outspoken critic in the circles of other photographers such as Ansel Adams, Lisette Model and Minor White, Cunningham helped pave the acceptance of photography as an art form. With Ansel Adams, Edward Weston and others, she co-founded Group F-64, though as a true experimenter, never fully obliging to its constraining concept of unmanipulated photography.

As an accomplished portrait photographer she photographed artists, dancers, writers and musicians including many of the 20th century's greatest personalities such as choreographer Martha Graham, actor Cary Grant and of the artist Frida Kahlo of which her portraits are some of the most published worldwide.

It is her modernist artistic legacy that has impacted photography most, but her thirst for experimentation was perpetual. An inspiration to following generations, she is herself a vintage, a root of the ever expanding family tree of photography. Her lifetime of photography was in quest of beauty and of irony.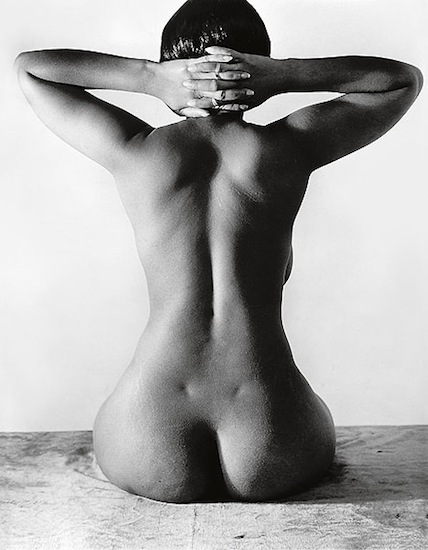 © Imogen Cunningham

By providing a new look at her life's work "Imogen Cunningham" enables visitors to view the perspectives and themes, which the artist pursued and created. The photographs exemplify her ability of finding beauty and often comic relief in her subject matter. They demonstrate her gift of seeing the unexpected abstraction of light, shadow and forms of the human figure, flora or manmade constructions. This exhibition shows 170 photographs and objects spanning 70 years of the artist's work. Included are rarely seen vintage images from her archives and museum collections by this visionary of 20th century photographic modernism.

This most comprehensive exhibition of her work was organized by the Fundación Mapfre, Madrid, in collaboration with
La Fabrica, Madrid, the Kunstfoyer der Versicherungskammer, Munich and the Kulturhuset, Stockholm.
Photos et vignette © Imogen Cunningham