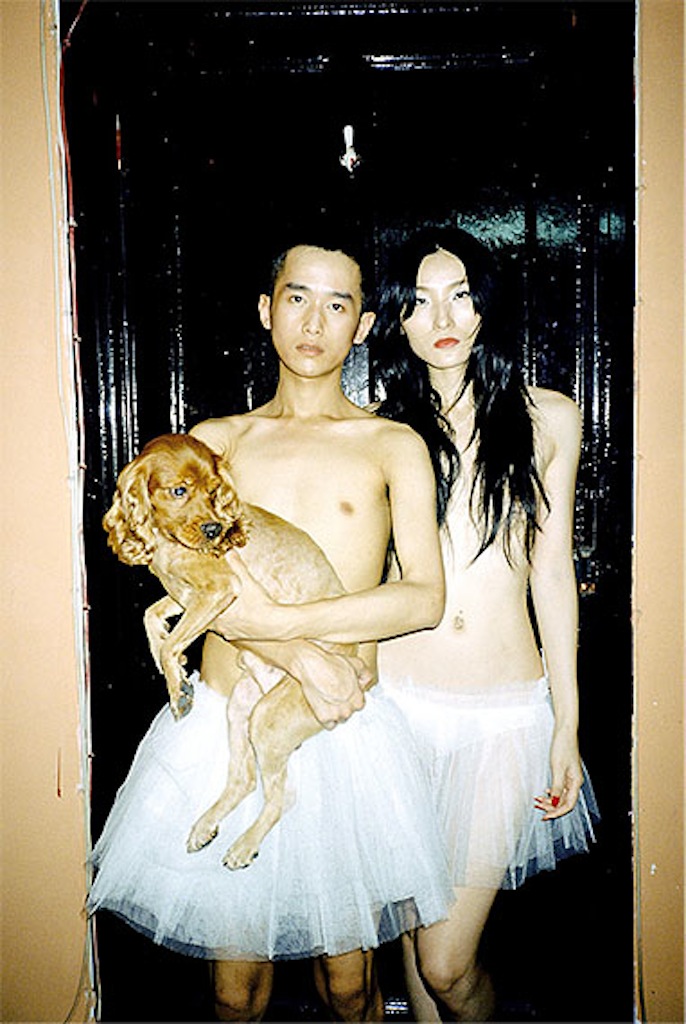 © 223 - Zigang & Mengwei, 2010
Expositions du 18/1/2013 au 28/2/2013 Terminé

Blindspot Gallery 24-26A, Aberdeen Street, Central Hong Kong Chine


Blindspot Gallery is pleased to present "Equal Relationships" featuring two Mainland Chinese photography artists, 223 (aka Lin Zhi Peng) and Ren Hang. Both artists' works are often regarded as Personal Photography, a genre becoming increasingly popular in the contemporary Chinese photography scene since the past decade.
223 and Ren Hang both utilize the photographic medium as an essential means to express individualism and existential concerns. By portraying their own generation in modern day China, their images reflect the spontaneous and random living conditions in the subculture, contrasting the upbeat with the gloomy. Their images also blur the boundaries between private and public by displaying their intimate lives and close acquaintances, and giving significance to the mundane.
Visually, 223 and Ren share similarities in their works. Their works depict subjects such as their living environment, sex, homosexuality and bodily media. Despite the visual similarities, their works are constructed very differently. 223's snapshot aesthetic spontaneously documents his subjects in the everyday, offering clues to his lifestyle choices. In his own words, "My works are part of my life and only exist when I live my life".


In contrast to 223, Ren Hang's carefully constructed staged photography (in some cases pretending to be snapshot) is more ambiguous with the subject devoid of any sense of self. At times the work is exploitative and highly fetishistic, provoking an immediate emotional response; at other times it is abstract and minimalistic, inviting a quiet contemplation.

By placing the works of 223 and Ren Hang together, the exhibition does not only present the similarities and contrast between them, but also demonstrates how their use of camera as a mirror to reflect themselves and by doing so representing China's youth subculture.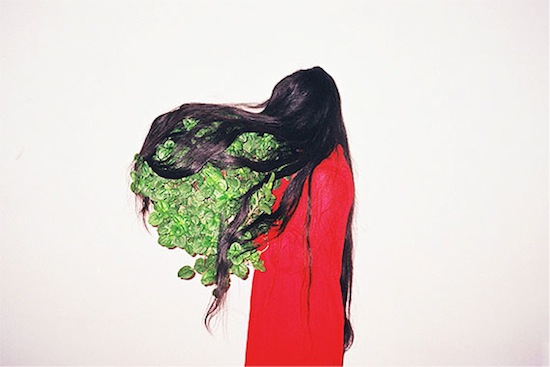 © Ren Hang, Untitled


About 223
223 (aka Lin Zhi Peng) was born in 1979 in Guangdong province, China. He graduated from the Guangdong University of Foreign Studies with a major in Financial English. 223 is a photographer and freelance writer. He contributes to numerous creative and fashion magazines as photographer and editor. In 2005, 2006 and 2011, he published three volumes of photography magazines titled showcasing his own work. 223 is also a successful blogger. His blog North Latitude 23 where he posted his personal photographs and articles attracted millions of views. 223 currently lives and works in Beijing, China.

About Ren Hang
Ren Hang was born in 1987 in Chang Chun, Jilin province, China. Ren is a photographer and poet. In 2010, he was awarded The Third Annual Terna Prize for Contemporary Art. Ren's work has been exhibited extensively in China and overseas. Ren Hang now lives and works in Beijing, China.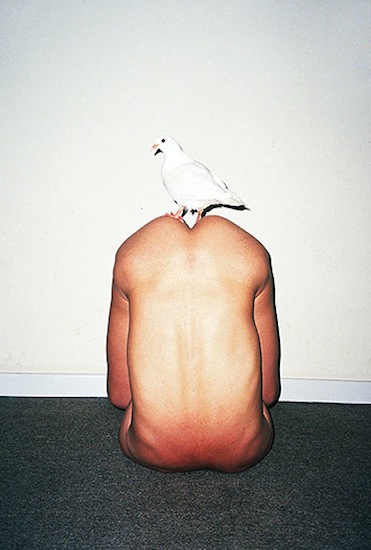 © Ren Hang, Untitled

About Blindspot Gallery
Blindspot Gallery is set up to bring contemporary photography, an art form that has entered the blind spot of the Hong Kong art scene, to a higher degree of visibility. We feature both established and emerging photographers and artists, mainly from the region but also beyond.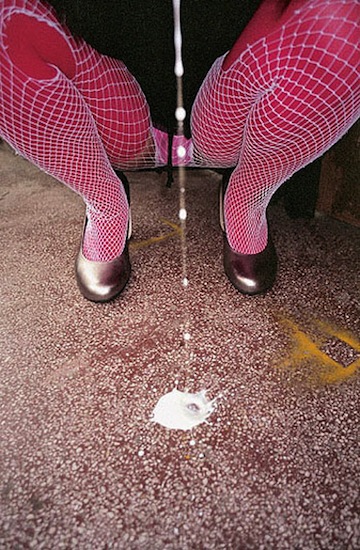 © 223, Hidden, 2006
Photos et vignette © 223 © Ren Hang