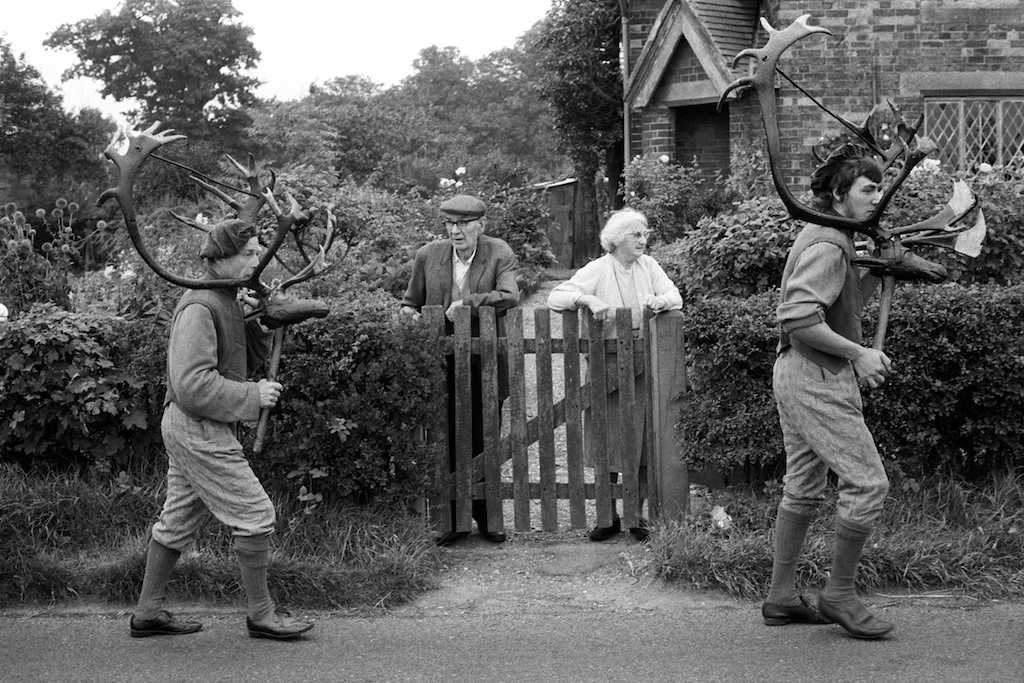 © Homer Sykes - Abbots Bromley Horn Dance, Abbots Bromley, Stafordshire, 1973
Expositions du 16/1/2013 au 20/1/2013 Terminé
London Art Fair Unit B [off Godson Street] 58 White Lion Street N1 9PP Islington Royaume-Uni
Photo50, the guest-curated annual showcase of contemporary photography, returns to the 25th London Art Fair at the Business Design Centre, Islington, from 16 – 20 January 2013.
Under the title "A Cyclical Poem", Nick Hackworth, Director of Paradise Row, questions the nature of historical change through 50 images by eight photojournalists and documentary photographers working between 1970 and the present day: Ian Beesley, Dorothy Bohm, Brian Griffin, Paul Hill, Sirkka-Liisa Konttinen, Marketa Luskacova and Chris Steele-Perkins and Homer Sykes. In some cases the works selected are the result of the photographer returning to the same or similar subjects over or after a long period of time. Others come from one period, but made in concert with the passing of time.

Nick Hackworth, curator of Photo50, comments: 'A Cyclical Poem' is an elliptical meditation on the idea of historical change, instances separated by eras, of congruence and difference; it considers, through the photographic image, what has changed and what has remained the same." "Many of the images included date from well before the digital era. From a certain perspective this might render the show perverse and out of date, for digital culture has fundamentally altered the relationship between image, time and memory. If this is so, then this exhibition becomes, as a whole, a picture of a culture of scarcity and selectivity, one that has already dissolved in the vastness of the ever growing digital datastream that appears to structure contemporary experience." Alongside Photo50 a number of galleries at London Art Fair will be exhibiting work by contemporary photographers, including Art First, The Art Movement, BEARSPACE, The Catlin Guide, The Cynthia Corbett Gallery, Danielle Arnaud, Envie d'Art, French Art Studio, Hannah Barry Gallery, Jack Bell Gallery, Jenny Blyth Fine Art, Purdy Hicks Gallery, Richard Saltoun, SALON VERT, Sarah Myerscough Fine Art, Troika Editions, The Wapping Project Bankside and Whitford Fine Art. A Photography Focus day at the Fair on Wednesday 16 January will see talks programmed by Photovoice and Photoworks, as well as a discussion on African photography.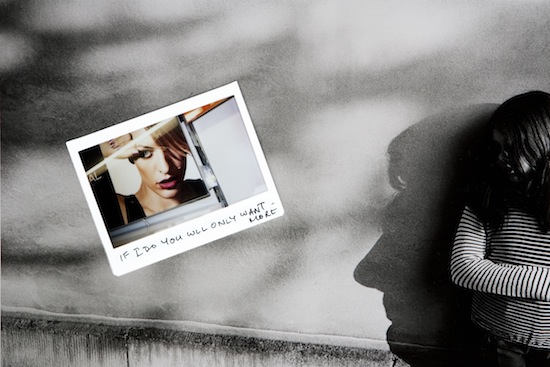 © Paul Hill - If I do, you will only want more, 1975 and 2010
About the photographers:

Ian Beesley was born in Bradford, Yorkshire in 1954. After leaving school in 1972 he was employed as a labourer in a mill and a foundry before working at Bradford City Corporations Esholt Sewage Works as the "roadrunner" in the railway gang. In 1973 he began photographing his work mates and with their encouragement applied to Bradford Art College in 1974. He is currently artist in residence for the Bradford Institute of Health Research and progamme leader for MA Photography at the University of Bolton.

Born in 1924 in East Prussia Dorothy Bohm has lived in England since 1939. She is best known for her portraiture, street photography, early adoption of colour, and photography of London and Paris. Dorothy was involved in The Photographers Gallery from its beginnings and was its Associate Director for the next 15 years.

Born in Birmingham in 1948, Brian Griffin began his photographic career in 1972. He came to prominence in the late 1970s and early 1980s, the generation of Chris Kilip, Graham Smith, and John Davies. A major retrospective of his work was held in 2008 at Les Rencontres d'Arles.

Born in Finland in 1948, Sirrka-Liisa Kontinen studied photography in the UK in the 1960's. She co-founded Amber, a collective of photographers and filmmakers. In 1969 she began a five-year project, interviewing and photographing the residents of Byker, an area of Newcastle, that culminating in her celebrated book Byker. Recently she returned to the area to create a new body of photographs, entitled Byker Revisited.

Born in Prague, Marketa Luskacova has been working as a photographer since 1968 and emigrated to England in 1975. Luskacova is famous for photographing street life in England and Czechoslovakia. For Photo 50 we present a series of images, shot by Luskacova in consecutive years, of carnivals held in Czechoslovakia.

Paul Hill was born in 1941 Ludlow, Shropshire. He trained as a reporter and worked on local newspapers for six years, gradually adding photography to his journalistic skills. As a photojournalist he worked for the Birmingham Post & Mail, The Guardian, The Observer, The Telegraph Magazine, and the BBC amongst others. He was the first photographer to be awarded an MBE for his services to photography.

Chris Steele-Perkins moved from Rangoon to London with his family in 1949. In 1971 he moved to London and started working as a freelance photographer and had his first foreign work in 1973 in Bangladesh followed by work for relief organizations and travel assignments. In 1975 he worked with EXIT, a group dealing with social problems in British cities. Chris joined Magnum in 1983 and served as the President from 1995-1998.

Born in Canada in 1949, British documentary photographer Homer Sykes has produced one of the most iconic and comprehensive visual archives on the British people. Graduating from the London College of Printing in 1971, his principal commissions throughout the 70s, 80's and 90's were for the Telegraph, Observer, Sunday Times, Newsweek, Now, Time, and New Society. He has also worked with various agencies including Viva and Network Photographers, from 1989 to 2005. Homer is the author of ten books and has been a visiting Lecturer at the London College of Communication for over ten years.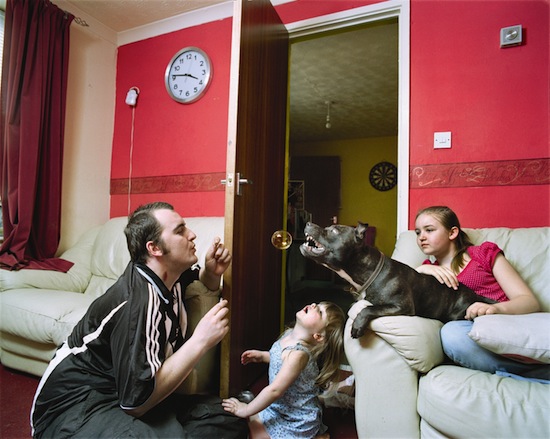 © Sirkka-Liisa Konttinen - David McArdle with daughters, 2008, from Byker Revisited
More information on the events programme can be found at: www.londonartfair.co.uk
Photos © Sirkka-Liisa Konttinen © Paul Hill
Vignette © Homer Sykes