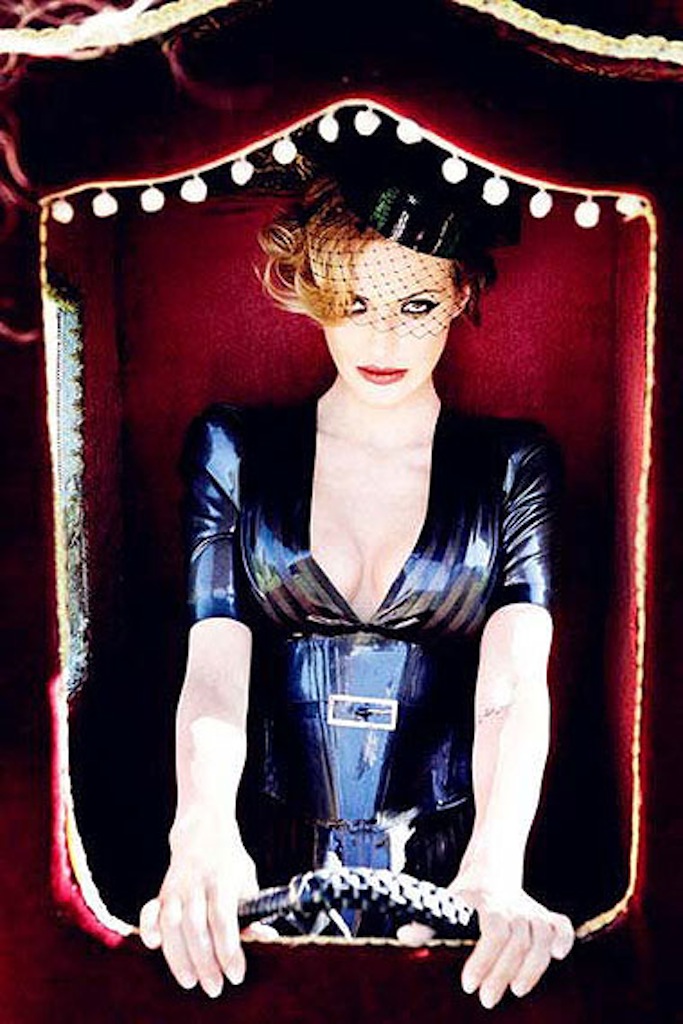 © Ellen Von Unwerth, Olga
Starting on December 7, the exhibition, consisting of over 40 works, shows an exclusive selection of the 2011-series about the topmodel Olga, who rediscovers the world of eroticism in Ellen von Unwerth's photographic narration.
Fairy-tale-like sceneries with picturesque subjects, a pompous chateau or rustic stables and the lascivious eroticism of Olga entice the observer of »The Story of Olga« into an intoxicative world of passionate lust and desire. Chimerical atmospheres and unique locations create the visual space where the protagonist Olga unexpectedly experiences an erotic dream. Finding herself alone and widowed, the sexual desire grabs Olga shortly after her husband's death. On her way to unconditional satisfaction Olga acts out her phantasies in unexpected intensity and finally finds the yearned for fulfilment beyond her familiar world of glamour and luxury.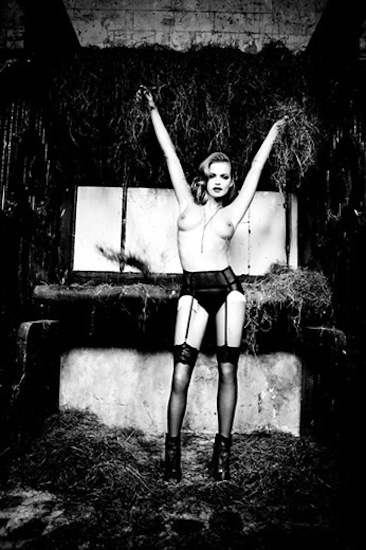 © Ellen Von Unwerth, Olga


The fairy-tale loses its innocence due to the wild, illustrious excesses that Olga and her entourage celebrate amidst the opulent interior. The observer, whose view glides over the flamboyantly designed and detailed image space, is deeply moved by this apparent ambivalence, the direct language of the image and the huge attractiveness. Ellen von Unwerth succeeds to convey to the contemplator the feeling of desire in a belligerent and playful way and not only to make the sensuality of the narrative scenes perceptible, but to create a tension, from which the viewer can hardly escape from.

Sexual games between Olga and her girlfriends in colorful, pompous premises, atmospheric portraits or lascivious scenes with Olga amidst her intoxicating entourage create, due to the distinctive imagery of Ellen von Unwerth, a photographic narration, in which the artist and Olga – as well as her inner cool seductress – combine the aesthetic of eroticism with the stimulating game of devotion and dominance.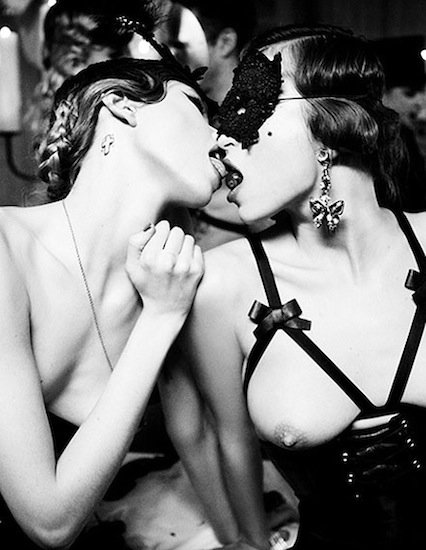 © Ellen Von Unwerth, Olga

About Ellen von Unwerth

Photographer Ellen von Unwerth was born in Frankfurt am Main, Germany, in 1954. Until 1988, von Unwerth pursued a successful career as a model, until she decided to take up the camera by herself to take portraits of native children in Kenya during a fashion production. After these photos had been published in the French fashion magazine »Jill«, Ellen von Unwerth decided to change entirely to the field of photography. Soon after, she discovered the 17-year-old Claudia Schiffer and achieved success with her commissioned work by the French magazine »Elle«. Ellen von Unwerth's photographs are characterized by a cool eroticism, whereby women are staged intentionally in a playful, witty and ironic way to underline their beauty in many facets.

The photographies by Ellen von Unwerth are published in magazines like »Glamour«, »GQ«, »i-D Magazine«, »Interview Magazine«, »Numero«, »Vanity Fair« or »Vogue«. Her most famous photobooks are, amongst others, »Snaps« (1994), »Couples« (1998), »Revenge« (2003) and »Fräulein« (2009). In December 2012 her new book »The Story of Olga« (Taschen) will be published. The artist lives and works in Paris.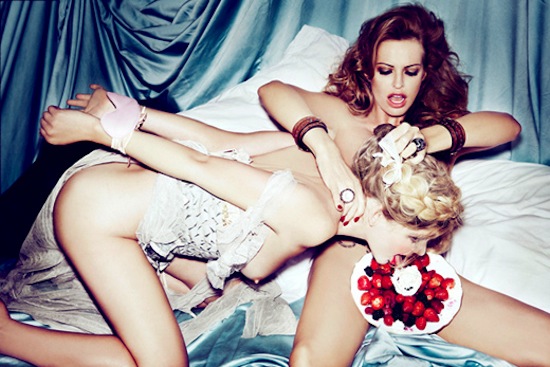 © Ellen Von Unwerth, Olga
Photos et vignette © Ellen Von Unwerth