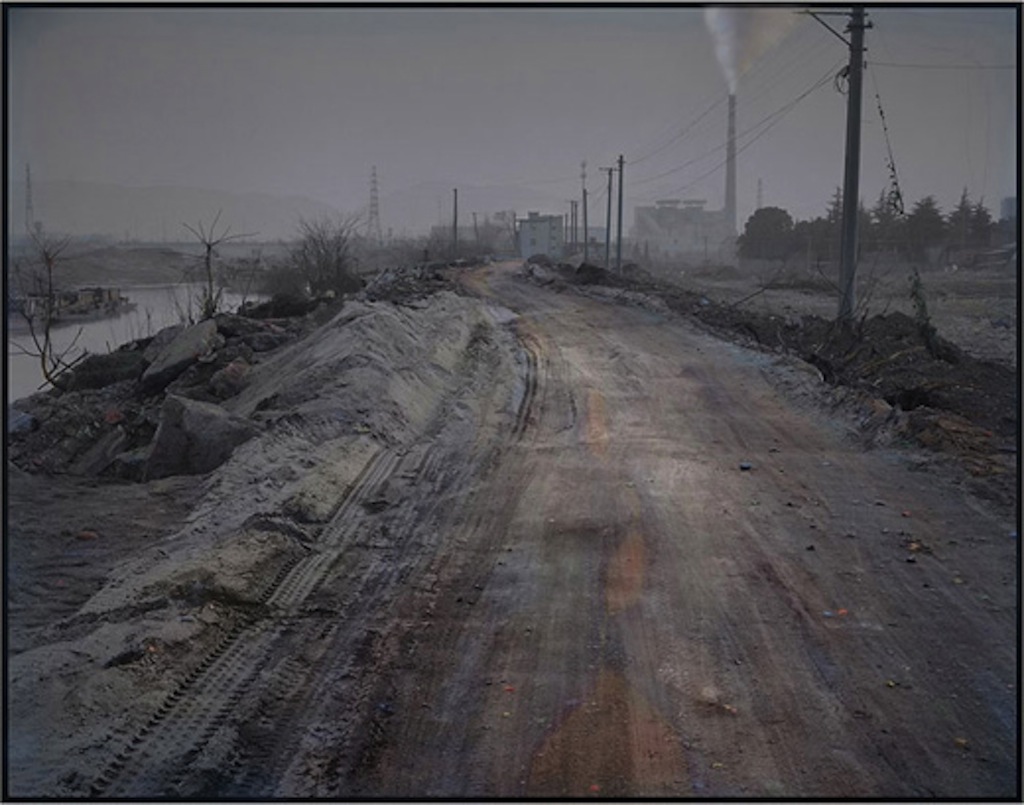 Road to the River Pier © Liang Weizhou
Expositions du 10/11/2012 au 30/12/2012 Terminé
m97 Gallery No. 97 Moganshan Road 2F 200060 Shanghai Chine M97 Gallery Shanghai is pleased to present Shanghainese artist LIANG Weizhou's newest photographs and works on paper as well as unique vintage photographs from the 1980's and 1990's in this solo exhibition titled "Post-Jiangnan". The Shanghainese painter and professor, most known over the past twenty years for his expressionist and surrealist paintings, has been gaining critical acclaim and exposure for his ongoing body of photography-based works. The exhibition begins November 10, and M97 Gallery will hold an opening reception for the artist on Saturday from 4:00 to 6:00pm in the gallery. This will be the artist's third solo exhibition at the gallery.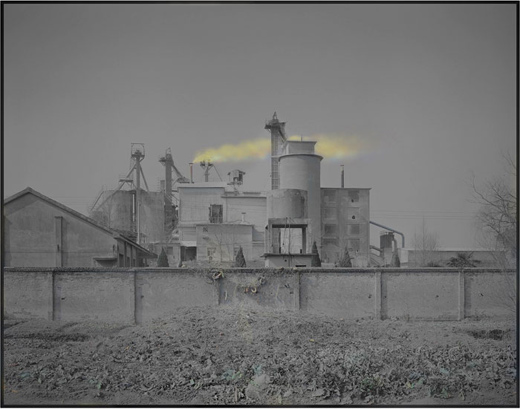 Countryside Factory - East to Nanjing © Liang Weizhou
Liang Weizhou's new body of landscape photographs were made in the surrounding provinces in and around Shanghai known as the Jiangnan region south of the Yangtze River. These large-format explorations of the traditionally refined water towns and countryside depict China's industrialization and post-industrialization developments. Creating unique works in a size and scale traditionally used for works on canvas (150cm x 190cm) the photographs haunt and overpower the viewer with their immense gravity and detail. Liang Weizhou likens his artistic process to that of classical painters sketching scenes to later be rendered as works on canvas in the studio. The colored and painted elements in Liang Weizhou's black and white compositions create an abstracted, almost surreal viewing distance from the reality of the photographs that evokes greater contemplation and emotion in the scenes. Working with large-format black and white film, the artist captures stunning layers of detail in each composition and later revives each scene from memory, rendering and interpreting the elements back to a point where the viewer can both access and be denied the reality of the scene, a visual rendering positioned literally between the subjective expression of a painting and the powerful realism inherent in the photograph.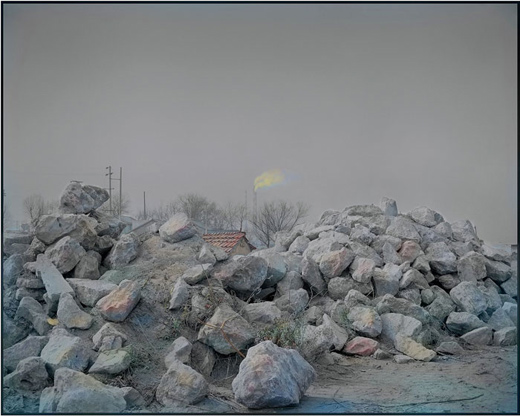 Gaze over the filed © Liang Weizhou
Liang Weizhou's photographic works are a direct relation to his formal roots in painting. Having developed a clear visual language of interweaving his painting aesthetics and techniques with his thirty year practice of photography, the continuing theme and subject matter of his works is the often isolated and existential elements of ordinary life in Shanghai and the surrounding regions. Shanghai having once been the industrial center of China during the artist's childhood, the opening and reforms post 1980's has seen more development and industry move outside the now cosmopolitan urban centers and into what once were bucolic rural towns and villages. Despite the lack of human subjects in his work, Liang Weizhou's works are profound reflections and documents of the circumstances and realities found in both the inner and outer world across Chinese society.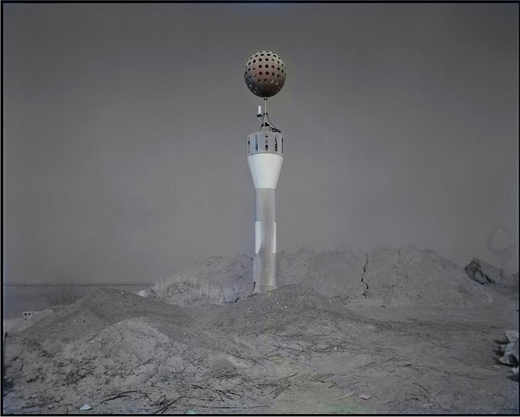 Beacon - On the Yangtze River © Liang Weizhou
About M97 Gallery
M97 Gallery is an independent photographic art gallery on Moganshan Road in central Shanghai. Established in 2006, M97 represents a range of important Chinese and international emerging and established artists. M97 is dedicated to promoting the understanding and appreciation for the art of photography in China.

Permanent Exhibition URL : www.m97gallery.com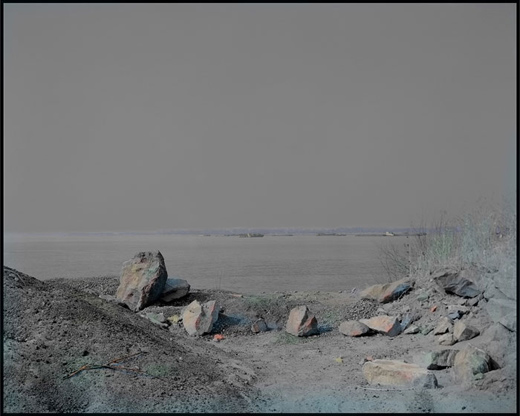 Anonymous Riverside © Liang Weizhou
Photos et vignette © Liang Weizhou