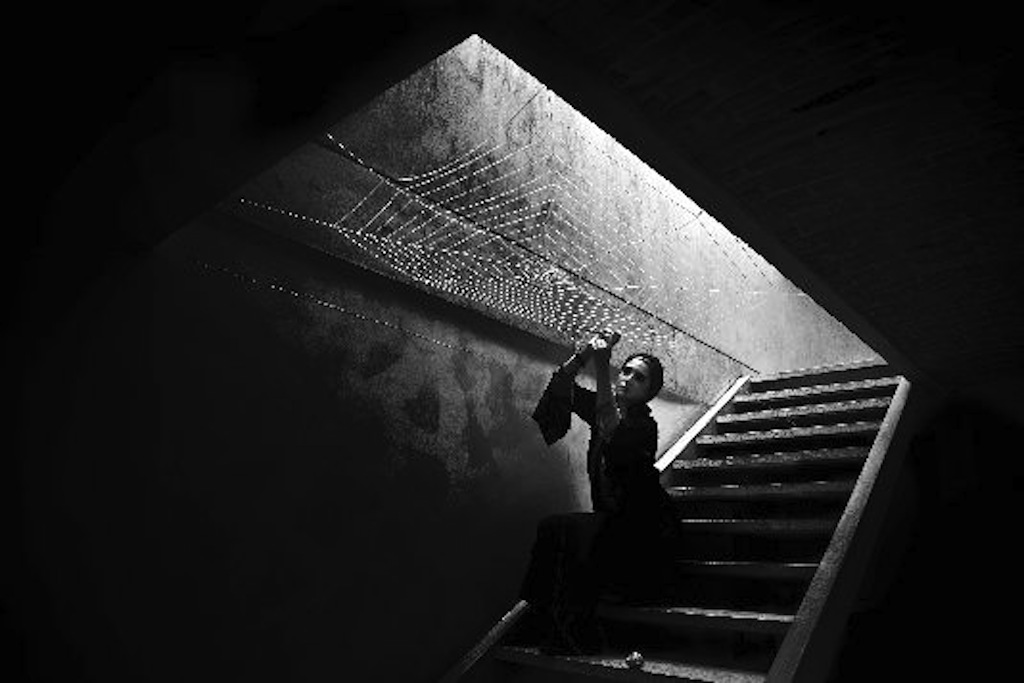 © Shadi Ghadirian
Expositions du 10/11/2012 au 19/1/2013 Terminé
Podbielski Contemporary Koppenplatz 5 I D-10 Berlin Allemagne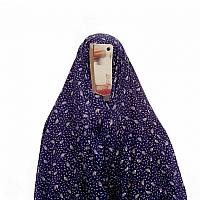 Shadi Ghadirian
Cherchez la Femme

10 November, 2012 – 19 January, 2013
Opening 9 November, 2012, 7 pm

The photographer Shadi Ghadirian (b. Tehran 1974) is internationally recognised as a pioneering figure of the new wave of Iranian artists who came to prominence and flourished during the eight-year era of relative reform under President Khatami (1997 – 2005). Today, after a decade of exhibiting locally and internationally, her work promoting Iranian photography through her Fanoos.com portal and the significant influence she exerts on a new generation of Iranian artists, Ghadirian continues to build on her questing investigations into contemporary Iranian society.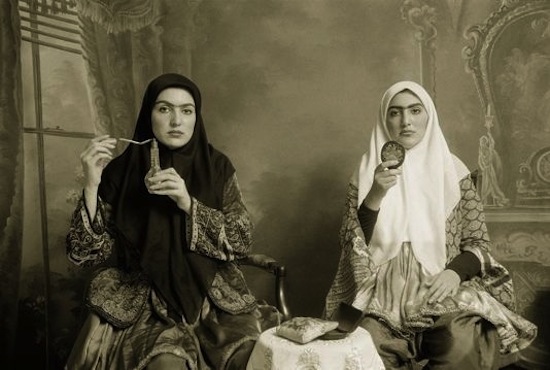 © Shadi Ghadirian


A photographer who conjures poignant, enigmatic imagery by weaving history, gender politics and social commentary with a characteristic dry wit and penetrating insight, Ghadirian's work resonates with prescient truths. Her photographs commonly begin with the lives of women in modern-day
Tehran. But upon deeper investigation, it expands, through layers of representation, allusion and irony into narratives that resonate with audiences of diverse cultures and backgrounds worldwide.

In her solo Berlin debut at Podbielski Contemporary, 'Cherchez La Femme' presents a rare overview of Ghadirian's career to date. The show contains a diverse selection of pieces drawn from across her oeuvre. Many viewers will be familiar with the near-iconic 'Qajar' and 'West by East' sets, in which women are photographed as figures in witty, ironic narratives devised by Ghadirian, often inspired by her own experiences, as well as those of women in Iran at large.
Eschewing didacticism or preaching, Ghadirian instead opts to use diverse techniques and forms to subtly convey the indomitable spirit and energy of contemporary Iranian women, in a society that is simultaneously shackled to tradition and religious dogma whilst fully aware of its position in a
hyper-connected 21st century world.

In this exhibition, these works are joined by an example ('51') from the earlier series 'Unfocused' in which a minimalist, monochromatic composition frames a blurred figure of a long-haired woman, posed in motion. Ghadirian's depersonalizing of the vibrant, emotional subject echoes again, the
anonymous public face women must adopt in Iran, at its most extreme, negating and rendering indistinct her feminine quintessence and very being.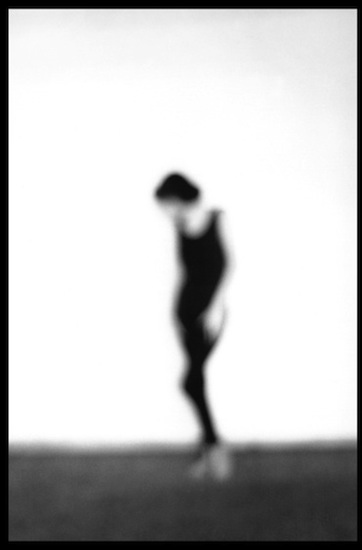 © Shadi Ghadirian


Probably amongst the best-known examples of Ghadirian's work is the 'Qajar' series (1998 – 99), where the artist's sly wit resonates in her ironic depictions of Iranian female archetypes, issuing violent collisions between the deceptive grace and aesthetic richness of 19th century Qajar-era symbolism with deadpan positioning of 21st century consumer goods. Again, the anachronous nature of life in modern-day Iran – the tension between the new and traditional - informs this delightfully witty work, addressing this paradox with razor-sharp acuity and lush, evocative historical feminist context.

Yet Ghadirian also relishes in confounding and destroying Western clichés and stereotypes, through the multi-layered complexity of her pieces. In recent works from the 'Madame Papillon' series, she implies a narrative from dark, suggestive spaces and constrained scenarios that move from common signifiers of 'Iran' and instead, discusses emancipation and enlightenment with female subjects attempting to cut and open up a vast spider's web, an impediment between the woman and representations of daylight, light and freedom.

Moving beyond the one-dimensional representations of what some refer to as 'chador-art', 'Cherchez La Femme' at Podbielski Contemporary demonstrates Ghadirian's dramatic images resonate with ongoing relevance and graphic articulation of a new generation of empowered Iranian female artists, whose story insists on being told.
Photos et vignette © Shadi Ghadirian
Réagissez à cet article