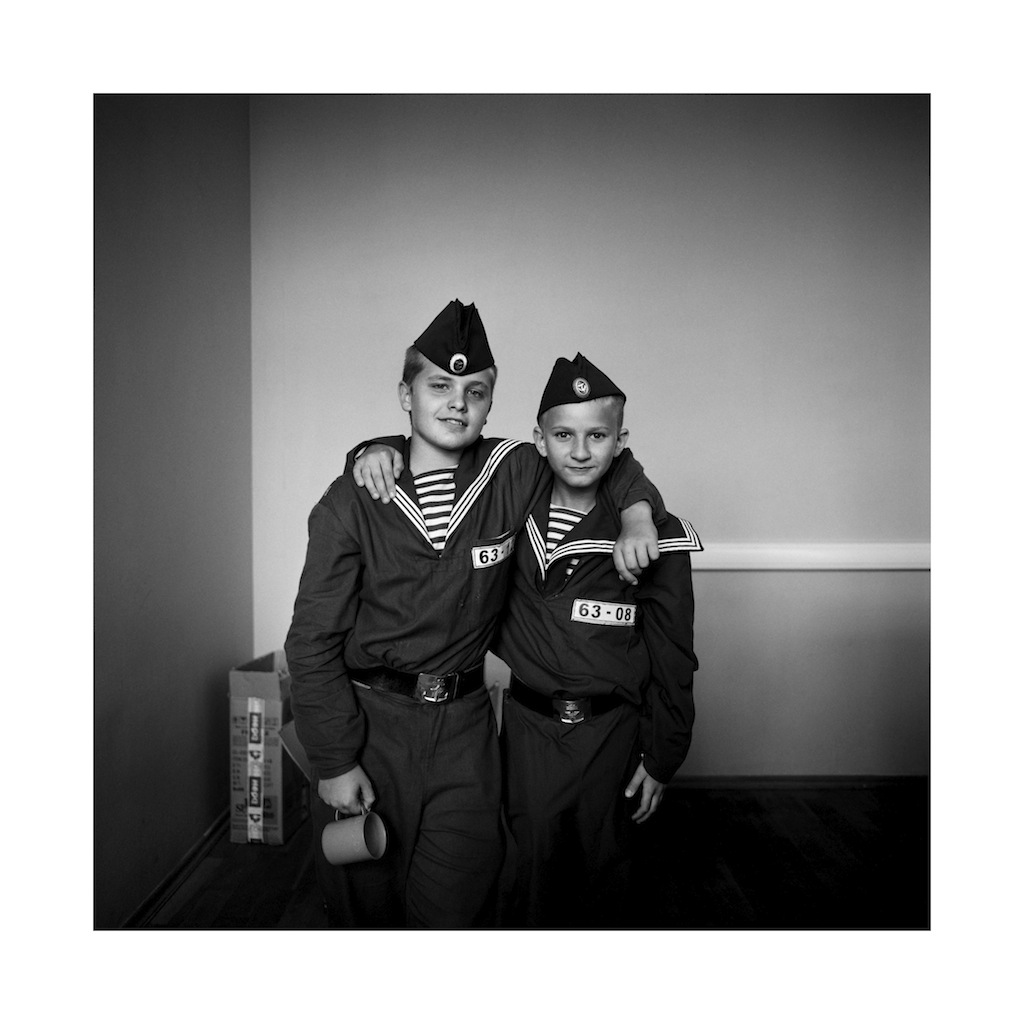 © Nelli Palomäki
Expositions du 9/11/2012 au 21/12/2012 Terminé
The Wapping Project Bankside 37 Dover Street, Ely House W1S 4NJ London Royaume-Uni The Wapping Project Bankside now represents Finnish artist Nelli Palomäki (b. 1981). We are delighted to exhibit her latest series Sons of Nakhimov (2011-2012) for the first time in the UK, following recent exhibitions at Les Rencontres d'Arles (July 2012) and Kulturhuset, Stockholm, Sweden (January 2012). Nelli Palomäki is one of the most celebrated artists to have emerged from the Helsinki School and Aalto University School of Arts, Design and Architecture. She was nominated in this year's Discovery Award at Les Rencontres d'Arles and is currently planning a large solo exhibition at the Finnish Museum of Photography, Helsinki (2013). Her new book will be published this winter (Hatje Cantz).

Sons of Nakhimov is a series of large scale, black & white portraits of young pupils from the Nakhimov Naval Academy, a Russian military school in St Petersburg. In this body of work, which addresses the tradition of classic, black and white photographic portraiture, Palomäki depicts a group of teenage boys, whose appearance and demeanour hardly belong to this century. The timeless atmosphere of the boarding school, its rigorous discipline, the comradeship between pupils and the loneliness of some are captured in this quietly eloquent series, which raises questions about identity and coming of age.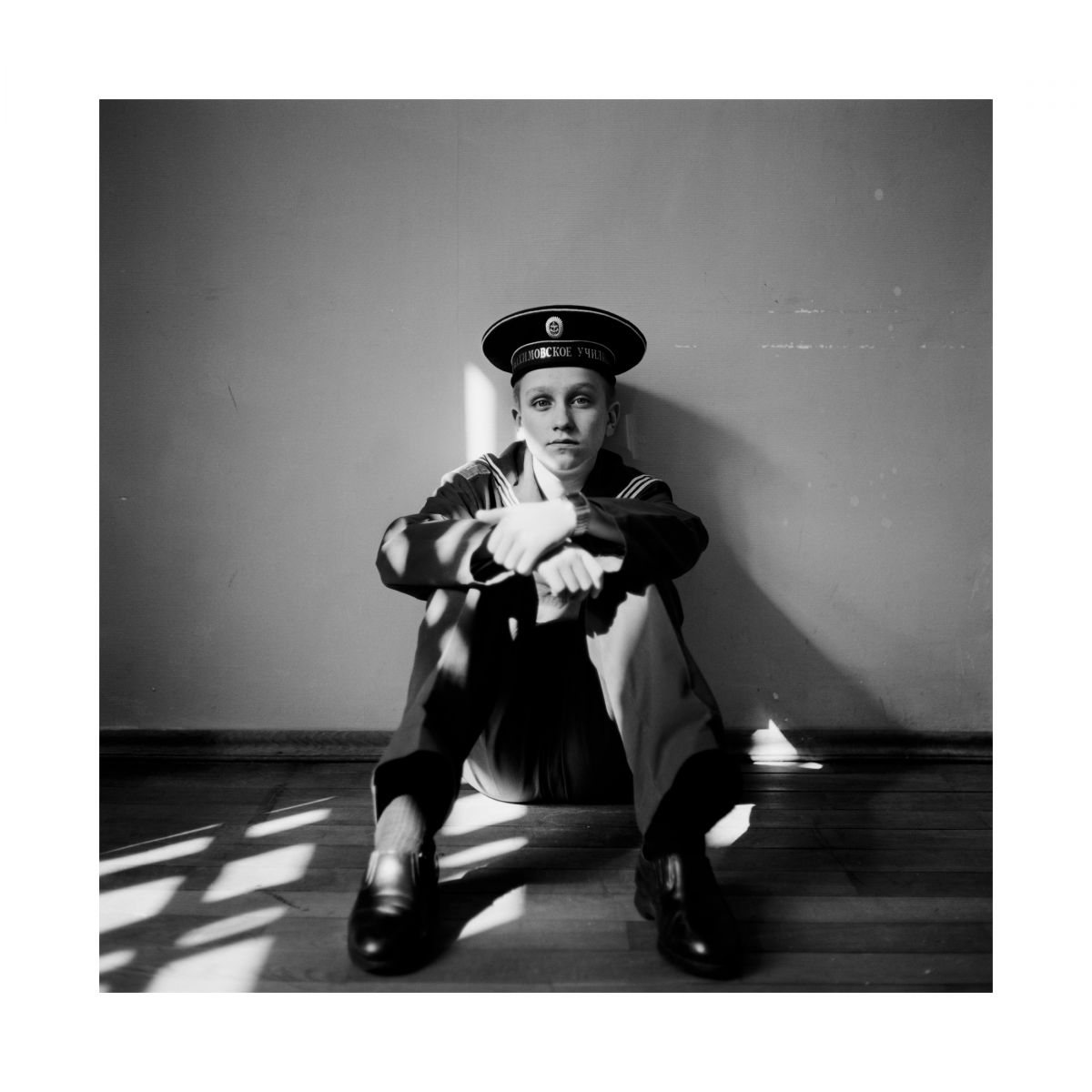 © Nelli Palomäki


The photographs in the series explore the notion of the photograph as memory and the kind of associations this can lead to: "A portrait remains forever. It is a desperate way to stay connected to someone who, though possibly a stranger, remains so familiar. It is my way of preserving a part of that person, embalming them.
Through the portrait I build a relationship with my subject. I carry my subject's memories with me, memories, as they are, being so intimately connected with photographs. Secretly I study their faces. This is how I remember them. I wonder how they remember me" says the artist.

Each portrait digs up the soul of the sitter and explores the dialogue between artist and subject, as Palomäki's models display an awareness of their implication in the photographic process. The resulting photographs are indeed portraits of the artist too: "What I decide to see, how I confront the things that I see, inevitably determines the final image. But more than that, the intensity of the moment shared with the subject, controls the portrait. As we stand there, with our grave faces, breathing the same heavy air; never so aware of each other's details".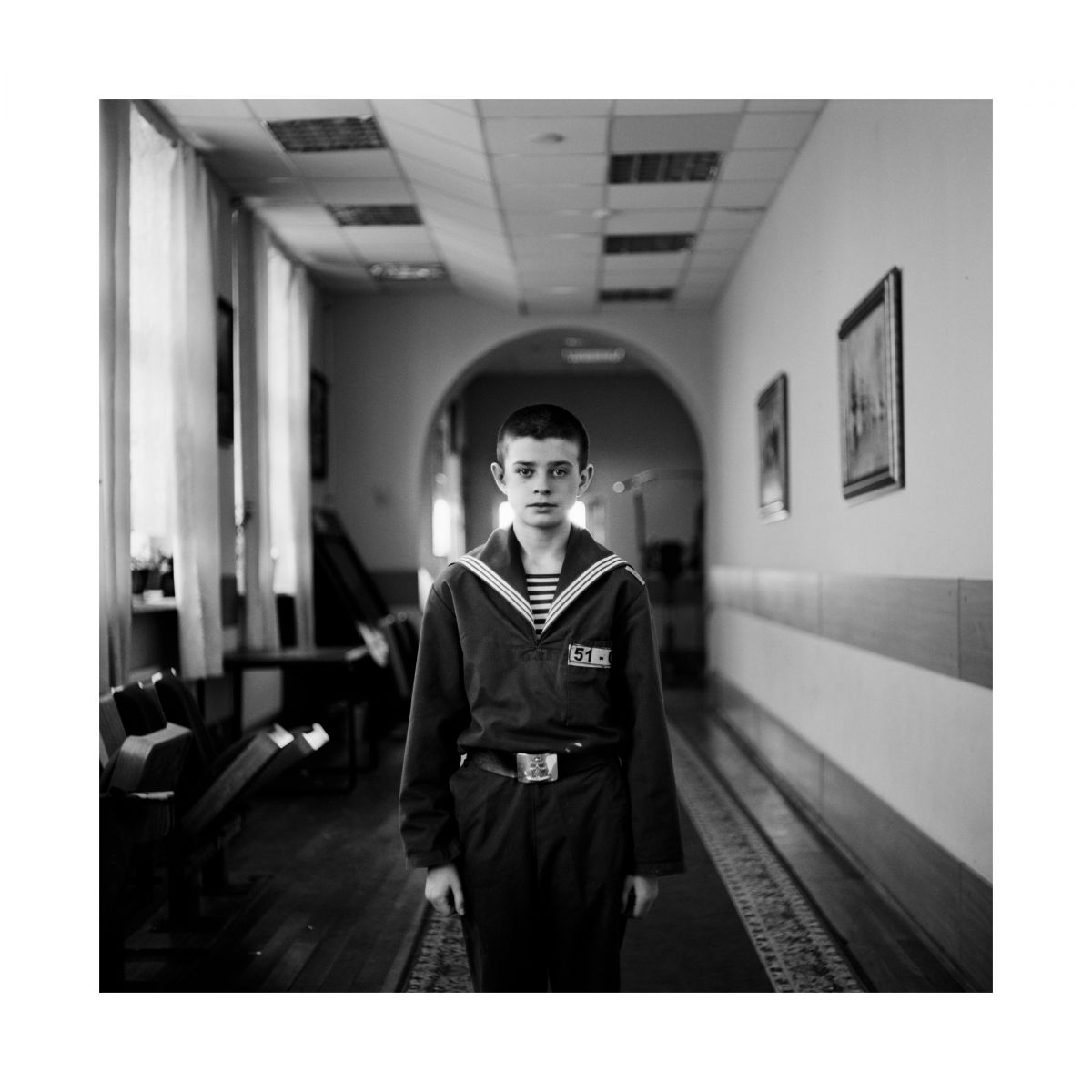 © Nelli Palomäki


About Nelli Palomäki

Nelli Palomaki was born in 1981 in in Forssa, Finland. She studied in London at London College of Communication (Victor Fellowship Grant) and at Aalto University School of Arts, Design and Architecture in Helsinki. Current and forthcoming projects include a solo exhibition at the Finnish Museum of Photography (2013), a solo exhibition at Ordrupgaard Art Museum, Denmark and a book published by Hatje Cantz (January 2013).Recent solo exhibitions include As time Consumes us, Les Rencontres d'Arles (Discovery Award) and Kulturhuset, Stockholm, Sweden (2012). Recent group exhibitions include Helsinki School, The National Museum of Photography, 2011, Copenhagen, Denmark and reGeneration2 - Tomorrow's Photographers Today, Aperture Gallery, New York, USA and Musée de l'Elysée, Lausanne, Switzerland (2011/2010) and Platform 09, Fotomuseum Winterthur, Switzerland, 2010. Her work is in numerous collections including Helsinki City Art Museum, Finland, Hasselblad Foundation, Sweden; Musée de l'Elysée, Switzerland; StatoilHydro Art Collection, Norway. Recent award nominations include Les Rencontres d'Arles,
Discovery Award (2012), Paul Huf award (2011), reGeneration2–Tomorrow's photographers today (2010), Sony World Photography Awards, (Fine Art / Portraiture category, 2010). In 2010, she was awarded the Victor Fellowship of the Hasselblad Foundation. Nelli Palomäki currently lives and works in Finland.
Photos et vignette © Nelli Palomäki