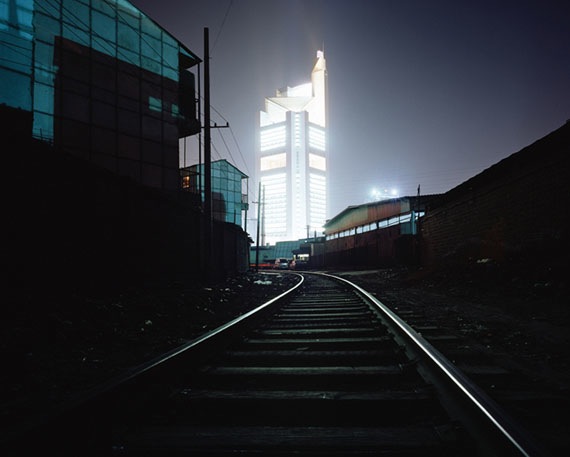 © Pengyi Jiang, Luminant: BTV (A), Beijing, 2007-2008
Expositions du 04/05/12 au 2/6/2012 Terminé
Blindspot Gallery 24-26A, Aberdeen Street, Central Hong Kong Chine Blindspot Gallery is pleased to present Jiang Pengyi's Luminant series at Blindspot Gallery in May and to announce our participation in the ASIA ONE section of the Hong Kong International Art Fair this year featuring Jiang's Unregistered City and latest series.


When Jiang moved from his less developed hometown to the rapidly changing Beijing, the culture shock bred a deep sense of alienation in him amid the bustling city. Such emotion and state of mind are reflected in his photography works. His photographs of city and massive skyscrapers in Unregistered City and Luminant communicate his recurrent themes of excessive urbanization, redevelopment and demolition in major mainland cities, as well as his fear and anxiety caused by these rapid movements.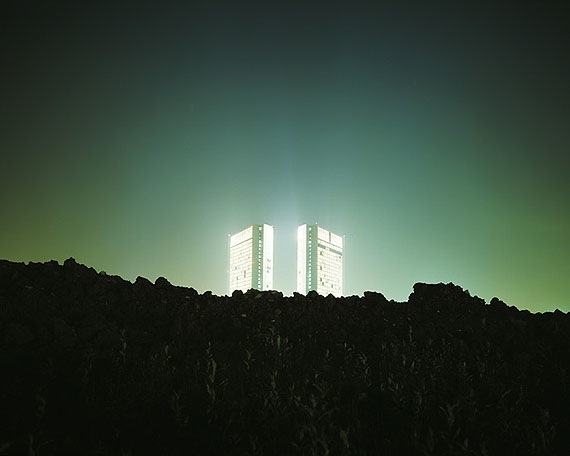 © Jiang Pengyi, Luminant: Government Affair Edifice of Hefei (B), 2007-2008

Luminant are images of glowing luminance of modern skyscrapers by night in major mainland cities. Against the darkened cityscape, the skyscrapers stand glowing in intense brightness created by overexposure. Such overexposure instills a feeling of departure from reality into the picture, which seems to urge the viewers to contemplate the city's over-development and the society of spectacle dominated by consumption and mass media.
© Jiang Pengyi, Luminant: SIEMENS, Beijing, 2007-2008
Luminant series comes in light box and archival inkjet print formats. Inkjet print version of the whole series will be exhibited at Blindspot Gallery. Select light box of the series will be showcased at the Hong Kong International Art Fair this year along with the Unregistered City series and his newest works.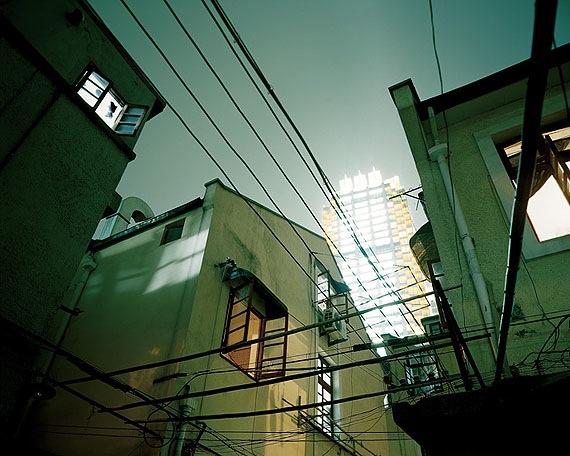 © Jiang Pengyi, Luminant : HuaiHai Plaza, Shanghai, 2007-2008

Jiang Pengyi's work has been collected by a variety of private and public institutions worldwide, including the French Regional Contemporary Art Fund of the Loire Region in France, the Tierney Family Foundation and ArtNow Contemporary Art Collections in USA, the UniCredit Art Collections in Italy and Germany, and the Bank Aletti Foundation in Italy. He was recently invited to participate in the Helsinki Photography Biennial 2012 and is nominated for the Prix Pictet 2012.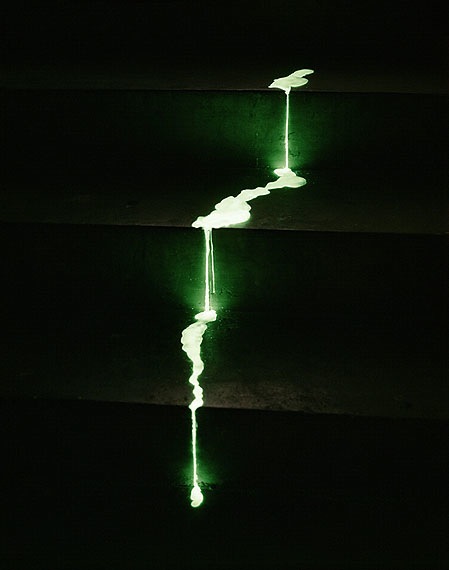 © Jiang Pengyi, Everything Illuminates, No. 1, 2012

About Jiang Pengyi
Born in Yuanjiang, Hunan province in 1977, Jiang Pengyi graduated from the Beijing Institute of Art and Design in 1999. He has been awarded in recent years the Aletti ArtVerona Prize for Photography in 2011, the Jury Grand Prize from the Société Générale Chinese Art Awards in 2010 and the Tierney Fellowship Award from the First Annual Three Shadows Photography Award in 2009. Jiang currently lives and works in Beijing, China.