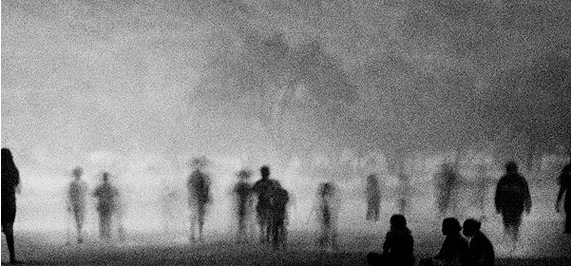 TRENT PARKE Harts Ranges, 2004 from Minutes to Midnight © Trent Parke/Magnum Photos
Expositions du 29/02/2012 au 24/3/2012 Terminé
Stills Gallery 36 Gosbell Street, Paddington NSW 2021 Sydney Australie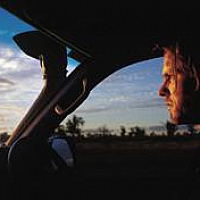 In 2003, Trent Parke set off on a road-trip around his native Australia, a monumental journey that was to last two years and cover a distance of over 90,000 km. Minutes to Midnight is the ambitious photographic record of that adventure, in which Parke presents a bold but uneasy nation struggling to craft its identity from different cultures and traditions. Originally exhibited at the Australian Centre for Photography in 2005 the work subsequently toured nationally and internationally.

To celebrate the upcoming publication of Minutes to Midnight by Steidl (along with Parke's The Christmas Tree Bucket), Stills Gallery is proud to present a selection of some classic images from the Minutes to Midnight series as well as previously unseen work featured in the book. Steidl, one of the world's most sophisticated and distinguished printing and publishing companies, has worked with some of the most renowned photographers and artists across the globe.

Minutes to Midnight merges traditional documentary techniques and imagination to create a dark visual narrative portraying Australia with a mix of nostalgia, romanticism and brooding realism. This is not a record of the physical landscape but of an emotional one. It is a story of human anxiety and intensity, which although told about Australia, represents a universal human condition in the world today.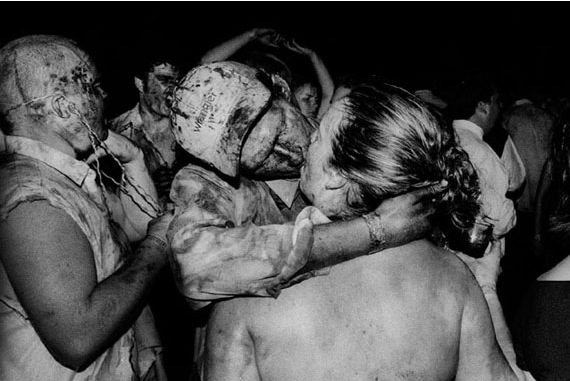 TRENT PARKE, Midnight, New Year's Eve, Gunnedah NSW, 2004 from Minutes to Midnight © Trent Parke/Magnum Photos
For Parke the book is a medium in which he can convey the essence of his ideas and vision. He has said "I've never been interested in the single picture; the book is the work. Minutes to Midnight was always about my imagination, my place, and it's my personal document of my time…..The same for The Christmas Tree Bucket. It is not a set of 60 photographs, it is a story-book, and the image sequence is important in building a story and a complete line of thought."

Parke's earlier books, Dream/Life, The Seventh Wave (with Narelle Autio) and Bedknobs and Broomsticks (published in association with Alec Soth) have become highly collectable. A suite of 30 Minutes to Midnight works was acquired by the National Gallery of Australia. Parke's works are also in the collections of AGNSW, Artbank, Museum of Contemporary Art, Sydney and the National Gallery of Victoria.