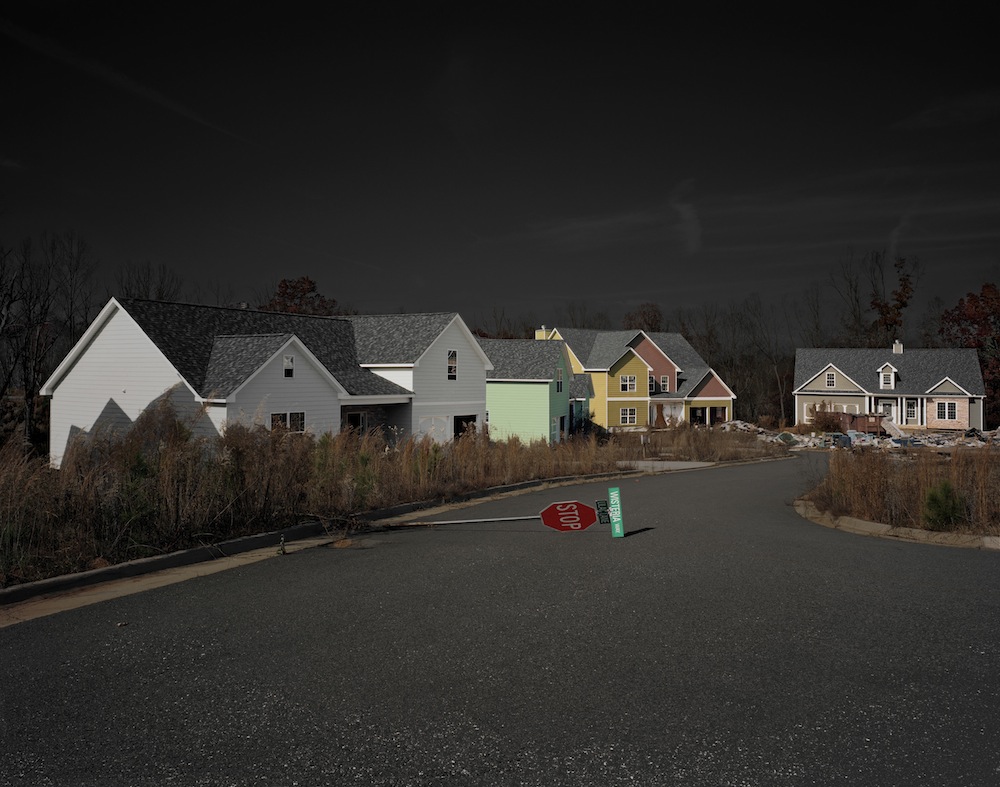 © Edgar Martins
Expositions du 18/1/2012 au 4/3/2012 Terminé
The Wapping Project Bankside 37 Dover Street, Ely House W1S 4NJ London Royaume-Uni This is not a House formed part of an assignment for The New York Times Magazine, one that turned into an international controversy.

The US sub-prime mortgage crisis, which has its roots in the closing years of the twentieth century, became apparent in 2007 and exposed pervasive weaknesses as well as deep-rooted inequalities within financial industry regulation and the global financial system. In the winter of 2008, Martins produced a series of photographs that explored the collapse of the US housing market. He photographed abandoned homes, golf courses, ski resorts, hotels and other building projects in sixteen locations, across six separate States.

When the work was finally published in the summer of 2009, it became the focus of a heated debate as a result of Martins' decision digitally to re-shape a select few images. What was a riveting polemic about deception and misrepresentation for some, was to others the re-surfacing of a tiresome, age-old, ontological, epistemological and moral chasm between Art and journalism. However, the public reaction to this article, in Martins' view is better understood and contextualized when, against the backdrop of uncertainty, ruin and bankruptcy, journalistic ethics and woes, one also considers the resonance and imagery of the ruined shelter throughout US history.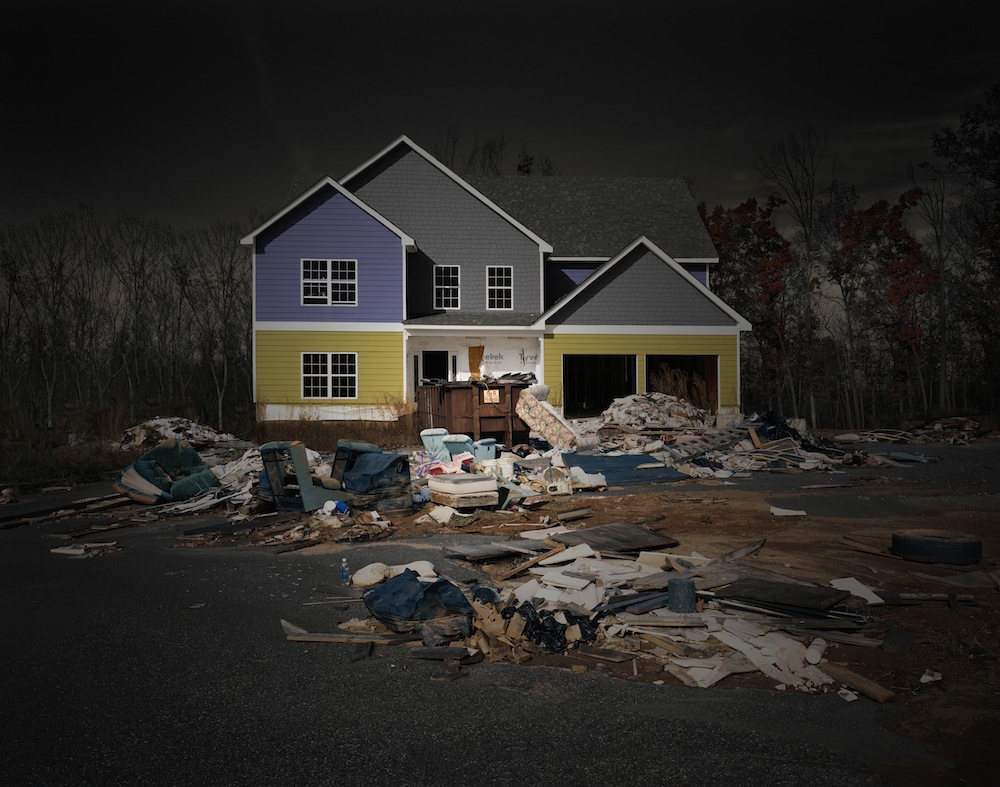 According to the author Peter D Osborne (who contributes and essay to the book of the project), America is a "Settler Nation" and so any disaster that involves the shelter or the settlement, "extends immediately into metaphor for a whole historical process." Osborne elaborates, "The history and imagery of the ruined shelter or settlement are required to furnish the continuing epic of travelling and moving on that is the USA, an epic of disasters endured and overcome for sure, but one ever attended by a sense of America's precariousness, of its own brevity, its own uncertainty about where and if it belongs."

This is the real context in which This is not a House appears, the ruins of the house–economy.
Vignette et image : © Edgar Martins