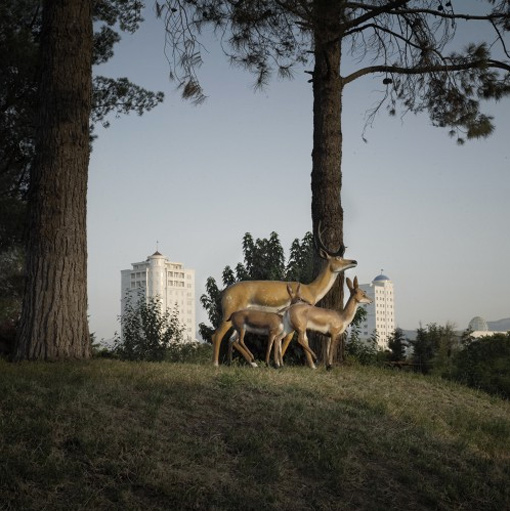 Deers, Turkmenbashi's World of Fairy Tales, Turkmenistan photo: Anoek Steketee
Expositions du 25/06/2011 au 28/08/2011 Terminé

Nederlands Fotomuseum Rotterdam Wilhelminakade 332 NL-3001 Rotterdam Pays-Bas


Sparkling lights, ice cream stores and a fairytale decor. The young Dutch photographer Anoek Steketee and the writer Eefje Blankevoort visited amusement parks in Iraq, Lebanon, Rwanda, China and other countries in the world. Steketee photographed visitors, the surroundings and personel.
Behind the innocent and light hearted character of the subject, a staged, serious and darker undertone is tangible. The images show us the stark contrast of the dream world in the park and the daily reality outside the fences.
The name of the project, Dream City, is named after the amusement park in Iraq. Kurds, Arabs – Shiites and Sunnis -, Christians, Muslims and American soldiers, they all visit the park. Segments of the Iraqi population that were submerged in a deadly struggle outside the gates. In the park they amuse themselves next to each other in the Ferris wheel.
Together with the exhibition a book will be published. Price 39,50 (also available at online shop and museumshop).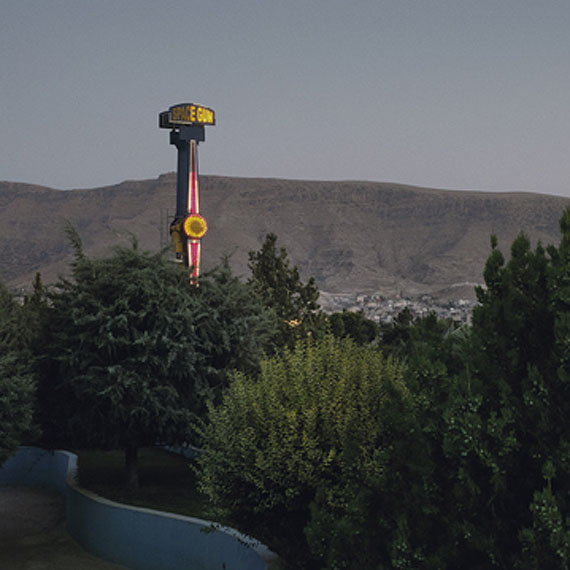 © Space Gun, Dream City, Irak
photo: Anoek Steketee
Coproduction Nederlands Fotomuseum | FOTODOK, Utrecht. with thanks to Fonds BKVB | NCDO | Fonds voor Bijzondere Journalistieke Projecten | VSB-Fonds | Stichting Fonds Anna Cornelis.