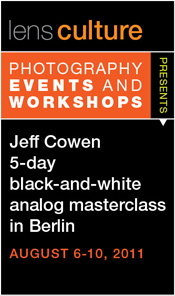 © Lensculture
5-day Black-and-White Analog Masterclass in Berlin with Jeff Cowen and Jim Casper.
Five photographers will work with nude models in the studio and in nature, and each participant will print his or her own museum-quality silver-gelatin photomural from work performed in this masterclass. This is an intense workshop (marathon might be a better description) for serious photographers who want to master the best of black-and-white film techniques — and experience the magic of making large mural prints from your own negatives in a custom large-format darkroom specifically designed by Jeff Cowen. Lessons and assignments will include: portraiture, the nude (in studio and in nature), still-life, and street photography in Berlin.
When: August 6-10, 2011
Where: Private studio and custom darkroom of Jeff Cowen, in Berlin
Included: Models, film processing, work print paper, archival mural-size paper
Who: Participation limited to 5 pre-selected photographers
Fee: 1,850 euros
Because we have the luxury of only 5 students and 3 instructors (including Jeff's darkroom assistant), the class will be tailored onsite to work on the specific issues of the class members.
At the end of 5 days, each participant will have several work prints in various genres, plus one archival, museum-quality "master" print (mural size) of one of your images that you will make in the darkroom with Jeff Cowen and his longtime darkroom assistant, Csilla Szabó. Jim Casper will conduct one-on-one portfolio reviews with each photographer, and offer advice about career development, publicity and promotion, international markets, and more.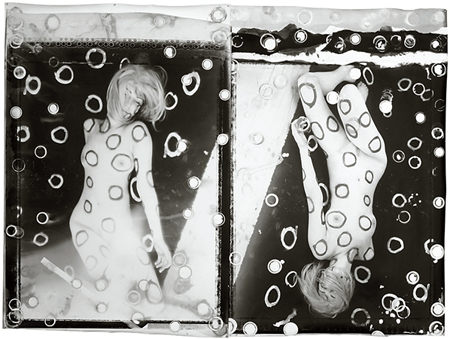 Moana, 183 x 247 cm, © 2007 Jeff Cowen
The masterclass includes lectures and demonstrations on:
• working with natural and studio lighting
• creative collaboration with models
• aesthetic choices while shooting, editing and printing
• developing a personal photographic signature and visual voice in your photography.
Each photographer's masterclass work will be discussed as part of a group process as well as private sessions regarding editing, shooting, printing and presentation techniques. Each participating photographer is encouraged to bring a portfolio of current work to be reviewed and critiqued, as well.
Please contact us via the form in the right column with your contact information, samples of your work, and any questions you may have. You can also email masterclass@lensculture.com.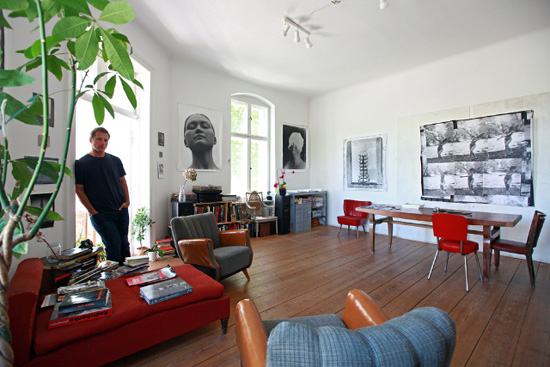 Jeff Cowen in his Berlin studio. Photo © Bálint Meggyesi