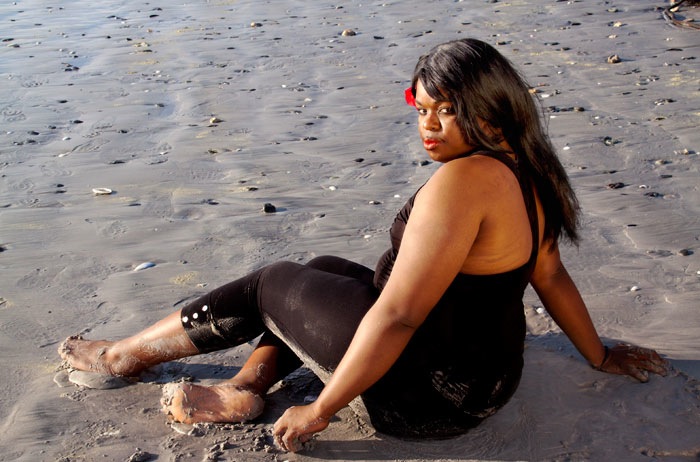 © Zanele Muholi
Expositions du 7/7/2011 au 5/7/2011 Terminé
Michael Stevenson Hill House De Smidt Street, Green Point Cape Town Afrique du Sud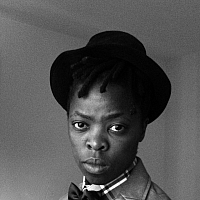 Inkanyiso brings together three new bodies of photographic work: new portraits in the ongoing series Faces and Phases (2010-11); Beulahs (2007-10) and Transfigures (2010-11), and the documentary Difficult Love (2010). As always, Muholi is upfront about her agenda as an activist, seeking to educate the viewer on 'the complexities and fluidity of gender'. The title of the show, Inkanyiso, means 'illumination' or 'light' in Zulu, and it is Muholi's aim to 'shine a light onto viewers' understanding of gender and sexuality'. She writes:
Inkanyiso speaks about the complexities of gender and sexuality terminologies in which lesbianism or gayness (homosexuality) equals sexual orientation, and transgenderism equals gender. Inkanyiso presents those who have given of themselves to shed a light on the vast issues that continue to affect sexual minorities, especially black queers. These are people found in spaces that are sometimes disadvantaged. They are the ones who want to but cannot express themselves freely without fearing atrocious prejudice for being themselves.
The exhibition includes a grid of new black and white portraits of black lesbians and 'transfigures' from the Faces and Phases series which Muholi began in 2006. Selected images were published by Prestel in 2010, receiving a nomination as best photobook of the year at the International Photobook Festival in Kassel, Germany. The series was included on the 29th São Paulo Biennale (2010), and will feature on Face of Our Time at the San Francisco Museum of Modern Art (3 July to 16 October 2011). Sixty-six new images were shown for the first time on Art Statements at Art Basel in June 2011. The new portraits were taken in places ranging from Gauteng, Cape Town, Mafikeng and Botswana to Sweden.
Difficult Love, Muholi's personal documentary about the challenges facing black lesbians in South Africa today, will be shown for the first time in a gallery space. The award-winning documentary has been seen - and continues to show - at film festivals around the world.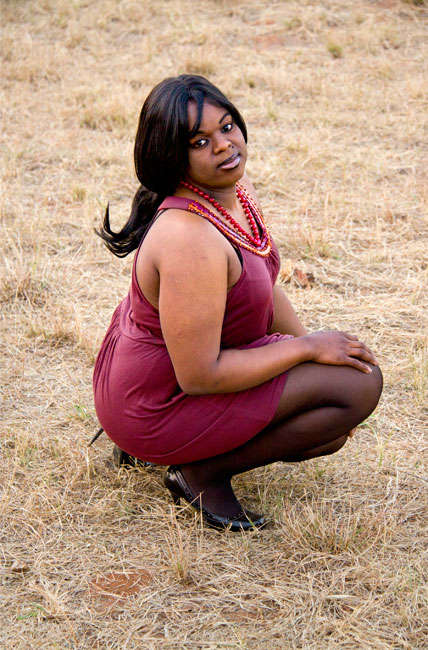 Muholi was born in Umlazi, Durban, in 1972, and lives in Cape Town. She studied photography at the Market Photo Workshop in Newtown, Johannesburg. In 2009 she was the Ida Ely Rubin Artist-in-Residence at the Massachusetts Institute of Technology (MIT). Also in 2009 she received a Fanny Ann Eddy accolade from IRN-Africa for her outstanding contributions to the study of sexuality in Africa, and won Casa Africa and Fondation Blachère awards at Les Rencontres de Bamako biennial of African photography. Recent group exhibitions include Appropriated Landscapes at the Walther Collection, Neu-Ulm/Burlafingen, Germany (11 June - May 2012), and Figures and Fictions: Contemporary South African Photography at the V&A Museum, London (12 April - 17 July 2011).
Vignette: © Zanele Muholi.