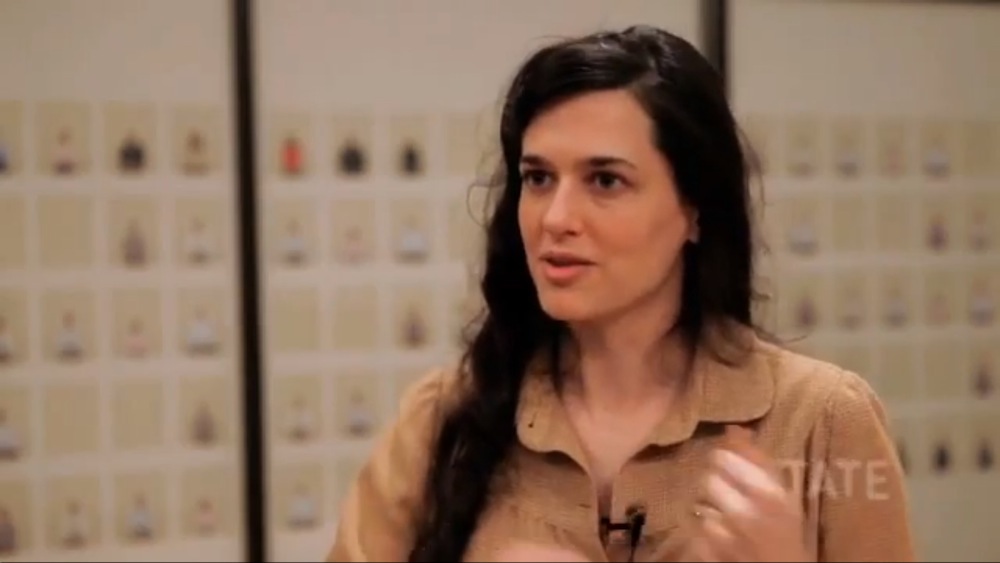 Taryn Simon © Tate Modern
Expositions du 25/05/2011 au 02/01/2012 Terminé
Tate Modern BanksideBankside SE19TG London Royaume-Uni Tate Modern presents A Living Man Declared Dead and Other Chapters I-XVIII 2011, a powerful and elaborately constructed new body of photographic work by the American artist Taryn Simon (b. 1975). Over a four-year period, Simon travelled around the world recording bloodlines and their related stories. In each chapter, the external forces of territory, power, circumstance or religion collide with the internal forces of psychological and physical inheritance. The subjects Simon documents include feuding families in Brazil, victims of genocide in Bosnia, the body double of Saddam Hussein's son, Uday, and the living dead in India. Her collection is at once cohesive and arbitrary, mapping the relationships among chance, blood and other components of fate.
A Living Man Declared Dead and Other Chapters I-XVIII is on loan from the Wilson Centre for Photography and is on display as part of Tate Modern's focus on photography this summer, with new photographic displays in galleries on every level. This important work is a promised gift from Jane and Michael Wilson and will significantly enhance Tate's holdings of major photographic works in the Collection.
A Living Man Declared Dead and Other Chapters I-XVIII is divided into eighteen chapters. Each chapter is comprised of three segments: one of a large portrait series depicting bloodline members (portrait panel); a second containing photographic evidence (footnote panel) and a third featuring annotation (annotation panel). 817 portraits are systematically arranged in panels which are over two metres high and range from one to seven metres in width. Simon includes empty portraits, representing living members of a bloodline who could not be photographed. The reasons for these absences are provided in supplementary lists and include imprisonment, military service, dengue fever and women not granted permission to be photographed. A number of footnote images in accompanying panels expand and locate the stories in each of Simon's chapters. Simon's presentation explores the struggle to determine codes and patterns embedded in the narratives she documents. These narratives are recognisable as variants (versions, renderings, adaptations) of historical or future episodes. In contrast to the systematic ordering of a bloodline, the seductive elements of these stories – violence, resilience, corruption and survival – disorient the work's highly structured appearance.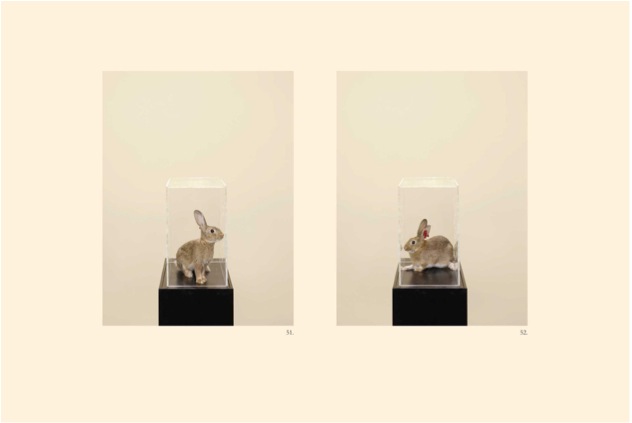 © Taryn Simon, Excerpt from Chapter VI (Courtesy Gagosian Gallery)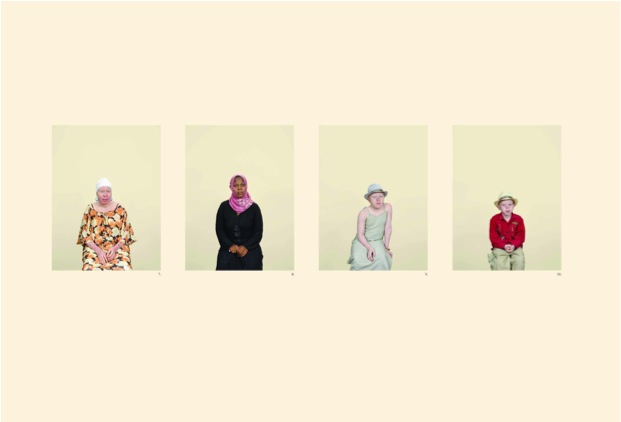 © Taryn Simon, Excerpt from Chapter VI (Courtesy Gagosian Gallery)

Taryn Simon's work frequently addresses complicated narratives in contemporary politics. Recent work includes, Contraband 2010, an archive of global desires and perceived threats, presenting 1,075 images of items that were detained or seized from passengers and mail entering the United States from abroad. Her previous work, An American Index of the Hidden and Unfamiliar 2007, reveals objects, sites, and spaces that are integral to America's foundation, mythology, or day to day operations but remain inaccessible or unknown to a public audience. These unseen subjects include radioactive capsules at a nuclear waste storage facility and the art collection of the CIA. The Innocents 2003 documents cases of wrongful conviction in the United States, calling into question photography's function as a credible witness and arbiter of justice.
Taryn Simon was born in New York in 1975. Simon's photographs and writing have been the subject of monographic exhibitions at institutions including the Whitney Museum of American Art, New York; Museum für Moderne Kunst, Frankfurt; Kunst-Werke Institute for Contemporary Art, Berlin; and P.S.1 Contemporary Art Center, New York. Her work is included in major public collections such as The Metropolitan Museum of Art, Whitney Museum, Centre Pompidou, and the Los Angeles Museum of Contemporary Art. Simon was shortlisted for the Prix Pictet 2011 and will exhibit a new work at the Venice Biennale 2011.
Vignette : Taryn Simon © Tate Modern