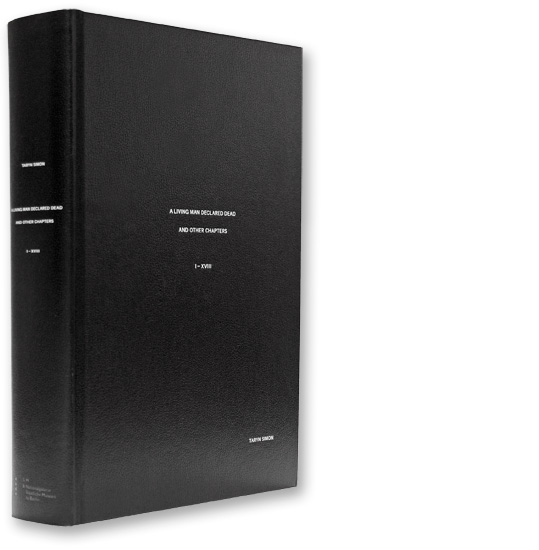 «Men make their own history, but they do not make it as they please; they do not make it under self-selected circumstances, but under circumstances existing already, given and transmitted from the past. The tradition of all dead generations weighs like a nightmare on the brains of the living.»
Karl Marx, The Eighteenth Brumaire of Louis Bonaparte (1852)
A Living Man Declared Dead and Other Chapters is a significant and extensive book of a major new body of work by the American artist Taryn Simon with texts by Homi K. Bhabha and Geoffrey Batchen, to accompany an exhibition at Tate Modern, London in May 2011 and Neue Nationalgalerie, Berlin in September 2011.
Over a four-year period, Simon traveled around the world recording bloodlines and their related stories. In each chapter, the external forces of territory, power, circumstance or religion collide with the internal forces of psychological and physical inheritance. The subjects Simon documents include feuding families in Brazil, victims of genocide in Bosnia, the body double of Saddam Hussein's son, Uday, and the living dead in India. Her collection is at once cohesive and arbitrary, mapping the relationships among chance, blood and other components of fate.
A Living Man Declared Dead and Other Chapters is divided into eighteen chapters. Each chapter is comprised of three segments: an annotation, a large portrait series depicting bloodline members and a second series containing photographic evidence. 817 portraits are systematically arranged within their chapters. Simon includes empty portraits, representing living members of a bloodline who could not be photographed. The reasons for these absences are provided in the captions and include imprisonment, military service, dengue fever and women not granted permission to be photographed. Simon's presentation explores the struggle to determine codes and patterns embedded in the narratives she documents. These narratives are recognisable as variants (versions, renderings, adaptations) of historical or future episodes. In contrast to the systematic ordering of a bloodline, the seductive elements of these stories - violence, resilience, corruption and survival - disorient the work's highly structured appearance.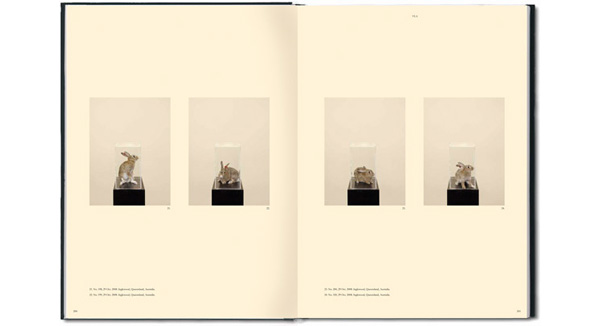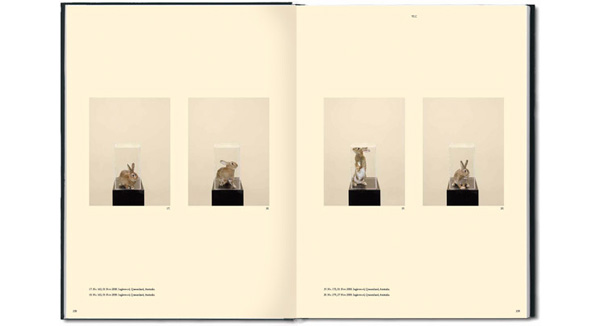 © Taryn Simon
Taryn Simon's work frequently addresses complicated narratives in contemporary politics. Recent work includes, Contraband, 2010, an archive of global desires and perceived threats, presenting 1,075 images of items that were detained or seized from passengers and mail entering the United States from abroad. Her previous work, An American Index of the Hidden and Unfamiliar, 2007, reveals objects, sites, and spaces that are integral to America's foundation, mythology, or day to day operations but remain inaccessible or unknown to a public audience. These unseen subjects include radioactive capsules at a nuclear waste storage facility and the art collection of the CIA. The Innocents 2003 documents cases of wrongful conviction in the United States, calling into question photography's function as a credible witness and arbiter of justice.
Published by MACK and Neue Nationalgalerie, Berlin.
Published in the UK on 24 May 2011.
Published in USA and Germany September 2011.
Hardcover, 25 x 34 cm portrait, 864 pages with numerous gatefolds and over 1000 full colour images, Texts by Homi K. Bhabha and Geoffrey Batchen, €95 / £80 / $125.