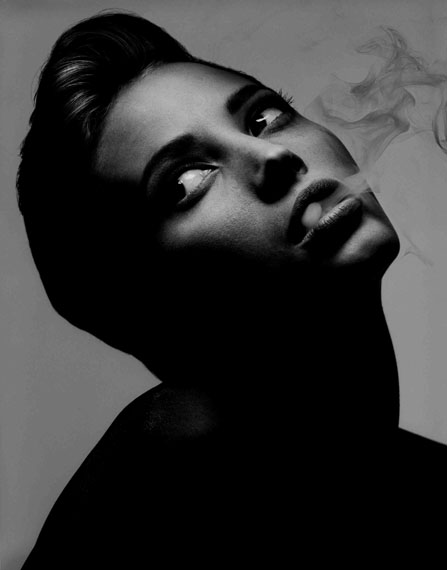 Expositions du 20/5/2011 au 9/7/2011 Terminé
KAHMANN Gallery Lindengracht 35 1015KB Amsterdam Pays-Bas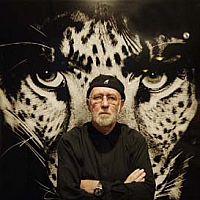 Kahmann Gallery is proud to present an exhibition with the work of Albert Watson. We have made a selection of 30 black and white images, all icons in photography.
Albert Watson (1942) is a Scottish photographer, based in New York. He is well known for his fashion, celebrity and art photography and his work is featured in galleries and museums worldwide. He has shot over 100 covers of Vogue around the world and 40 covers of Rolling Stone magazine. Watson has won numerous honours and Photo District News named him one of the 20 most influential photographers of all time, along with Richard Avedon and Irving Penn. Last fall, he received the Centenary Medal, a lifetime achievement award, from the Royal Photographic Society.
Watson's work is very diverse. Though the wide variety of his images reflects an effortless versatility, they are nevertheless identifiable as Albert Watson photographs by their visual impact and technical virtuosity. He simply observes, he captures what he sees. That is exactly the power of Watson; his timing, his interest in what he sees, no matter if the subject is fashion, nature or a movie star.
Watson has been photographing for more than 40 years and his oeuvre consists of black and white, colour, commercial and fashion photography. Throughout his career, Watson has also dedicated a big part of his time in producing a big collection of non-commissioned fine art.
Much of this work, along with his well-known portraits and fashion photographs, has been featured in museum and gallery shows around the world and have become highly sought after by collectors. In 2007, a large-format Watson print of a Kate Moss photograph taken in 1993 sold at Christie's in London for $108,000, five times the pre-sale estimate.