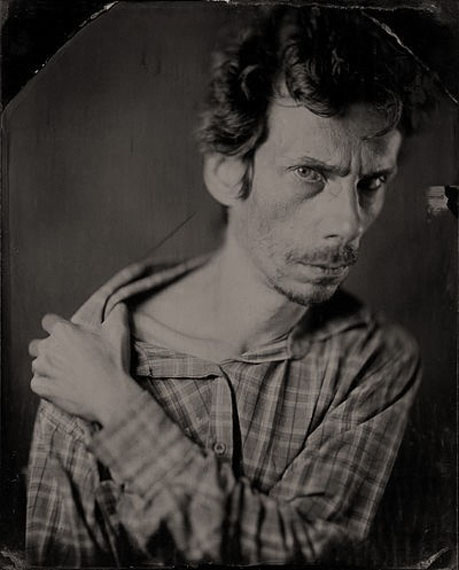 © Alexey Alexeev
Expositions du 2/2/2011 au 3/4/2011 Terminé
Rosphoto - Russian National Centre of Photography 35 Bolshaya Morskaya 191186 Sankt Peterburg Russie
Yard Building Exhibition Hall
The exhibition of contemporary St.Petersburg Pictorial photography is opening in the Yard Building Exhibition Hall of ROSPHOTO State Museum and Exhibition Centre.
The notion of "Pictorial" ("painterly") photography was first introduced in the late XIX century. Some of the aesthetic principles of composition were borrowed, together with the term itself, from the key work of the English photographer Henry Peach Robinson, "Pictorial Effect in Photography", published in 1869. Robinson wrote: "Any dodge, trick and conjuration of any kind is open to the photographer's use <…> A great deal can be done and very beautiful pictures made, by a mixture of the real and the artificial in a picture." Photographers enhanced the expression of their works by using specific positive printing process (technical Pictorialism). The soft focus lens allowed reduction of fine detail in the image. The monocle (simple lens system consisting of one convex-concave lens), so loved by Pictorialists, made it possible to create generalized, soft images with sharpness of contour retained (optical pictorialism). Treating photography as creative process based on the laws, tradition and experience of painting, Pictorialists raised it to the level of high art. This determines the rather narrow range of subjects they used. Avoiding deliberately the actuality characteristic for everyday photography they pictured landscapes, still lives, simple genre scenes. By simplifying the composition and turning to familiar subjects, the masters of Pictorial photography emphasized the supreme role of aritstic practice.
Pictorialism quickly gained popularity which made it the first international movement in art photography. This was the beginning of the end of Pictorial photography: first it became fashionable, then turned into the ground for decorative experiments and, finally, lost its initial content.
The authors of works on display at ROSPHOTO draw from the experience and continue the searches of the masters of previous century. The exhibition presents various examples of contemporary Pictorialism, unique phenomenon in the epoch of rapidly developing technologies. The mere existance of works united by the aesthetics of "painterly" photography indicates that the old printing methods are still actual, both from technical and artistic point of view. At the same time, being joined in one exhibition, these works represent individual and at times antagonistic interpretations of "pictorial" method, caused by the difference in their authors' understanding of photography as art.
Maria Gavrilchik
Curator – Igor Lebedev