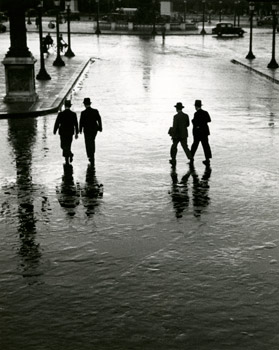 Expositions du 26/4/2011 au 15/4/2011 Terminé
Fotomuseum Winterthur Grüzenstrasse 44+45 CH-8400 Zürich Suisse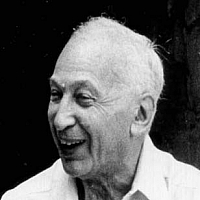 André Kertész—who was born in Budapest in 1894 and died in New York in 1985—was a supporter of Brassaï, an inspiration for Henri Cartier-Bresson, and is considered one of the founders of photojournalism. He introduced stylistic elements that can still be found today in the works of contemporary photographers. Kertész was a genuine photographer and artist—poetic, investigative, essential, free in thought and actions. He liked to characterize himself as an "eternal amateur." But what a brilliant "amateur" he was; what virtuosic imagery he employed his entire life to capture the poetry of the everyday! His photographic production was closely connected to his life and psyche. Even when he seemed to be documenting something, he let himself be guided almost exclusively by feeling, by instinct, from his soul. This resulted in a body of work that he liked to compare to a "visual journal," and about which he said, "I have never just 'made photos.' I express myself photographically." With around 250 photographs and countless magazine contributions, the retrospective at Fotomuseum Winterthur enables a comprehensive view of his work. It shows in depth his unique methods (in photographic postcards, in distortions), his editorial engagement (for example, in the volume Paris vu par Kertész, 1934), his passion for experimentation (with light and shadow), and the evocation of emotions, above all of loneliness in the city.
The exhibition has been organized by the Jeu de Paume in Paris in collaboration with the Fotomuseum Winterthur. Curators of the exhibition are Michel Frizot and Annie-Laure Wanaverbecq. We would like to thank the French embassy, as well as Jürg Marquard, Honorary Consul General of the Republic of Hungary, and Gratian Anda, Consul General of the Republic of Hungary, for their generous support.
Comprehensive monograph accompanying this retrospective:
André Kertész, eds. Michel Frizot / Annie-Laure Wanaverbecq. Editions Hazan, Paris
360 pages, hardcover, 544 images. With essays by Michel Frizot and Annie-Laure Wanaverbecq. Available in English.