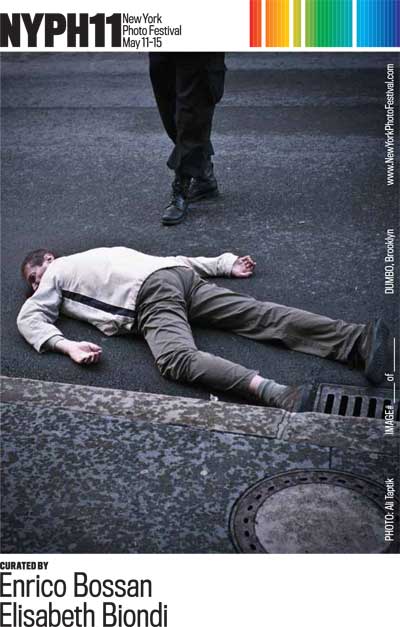 Concours du 11/5/2011 au 15/5/2011 Terminé
Main exhibitions : Photography Now : engaged, personal, and vital - Curated by Enrico Bossan & Elisabeth Biondi.
Hope: Between Dream and Reality - Curated by Enrico Bossan.
« Hope is the emotion that reveals an urgency of life. Just like a child's eye staring at the world, hope encompasses the desire to live, look to the future and, crucially, change the world around us.
I have chosen a group of young photographers who neither provide a faithful representation of reality nor create an illusion, but who have impressed me with their ability to capture the essential aspects of life. These photos show the role photography can play as a witness. Photography may portray the world at its bleakest but we must remember to be positive towards the future and the opportunities that lie ahead.
Photos alone may not be enough to change the world. However, combined with sympathy, civil commitment and hope, they can contribute. The reality of the photograph is essential to make sure hope does not become an illusion and, in turn, a deception. It is essential to initiate change both now and in the future.»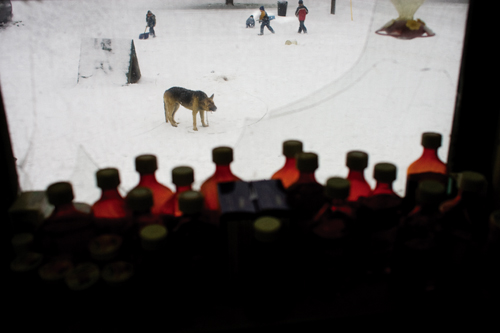 © Matt Eich
Artists : Ali Taptik, Andrea Gjestvang, Andy Spyra, Benjamin Lowy, Cia de Foto, Clemence de Limburg, Margo Ovcharenko, Matt Eich, Mikhael Subotzky, Olivia Arthur, Peter van Agtmael, Sean Lee, Shaul Schwarz, Simona Ghizzoni.


Subjective/Objective - Curated by Elisabeth Biondi.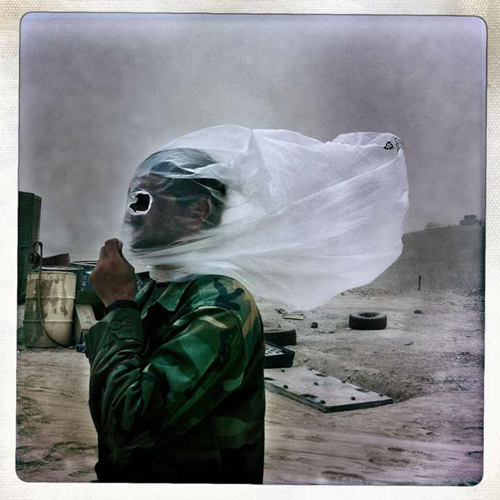 © Balazs Gardi
« Documentary photography today is remarkably vibrant and creatively thriving. This despite the bleak financial picture and vanishing support from a publishing industry challenged by digital media. Nevertheless, photographers all over the world are boldly engaged in making dynamic pictures. As images can no longer surprise by discovering unknown territory photographers venture into a more personal visual language. From the more traditional approach which strives to show the world in an objective way to a more contemporary subjective engagement. Photographers today are increasingly exploring their own vision.
Here are 10 documentary photographers who refract reality through their own distinctly different visions. On one end of the scale is photography as affirmation of facts, while on the other is more conceptual exploration. Though the Internet and social media have radically changed the photographic landscape in relatively short period of time, these photographers have risen brilliantly to the challenge».
Artists : A Yin, Alejandro Chaskielberg, Balazs Gardi, Carolyn Drake, Ethan Levitas, Irina Werning, Jessica Hines, Martine Fougeron, Richard Mosse, Stefano DeLuigi.
To have a look at the artists presentation on NYPH, chek the following link : http://www.newyorkphotofestival.com/?page_id=13773

_______
The New York Photo Awards, one of the most dynamic and sought-after showcases for emerging photographers from all over the world, will open for submissions March 23, at 6:00 pm. Deadline for submitting photographs and digital images will be May 2, 2011 at midnight. Submission adress : www.NewYorkPhotoAwards.com . $5,000 cash first prize - $5,000 in secondary prizes.
The winner of each of the twelve award categories - which span fine art, documentary and advertising images and series, as well as photo books - will receive state of the art Ricoh gear : General Category winners will receive a camera kit that includes the GXR camera body, combined with the Ricoh S10 lens (24-72 mm, F2.5-4.4 VC), featuring a high-performance 3x wide-angle zoom. Student Category winners will be awarded the high-image-quality compact GR DIGITAL III camera. One of the year's winners will also be selected for a $5,000 grand cash prize for best overall picture or series.
All winners and honorable mentions will be exhibited at the famed PowerHouse Arena during the New York Photo Festival and for three weeks after.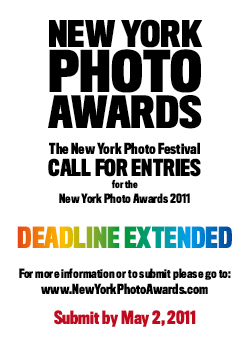 The New York Photo Awards provide a unique platform for visual artists to reach decision makers in the worlds of editorial, fine art, and commercial photography. Initiated in 2008, the awards were an immediate success, and submissions have climbed each year, both in breadth of material as well as in source of work submitted. Last year 17,000 images were submitted by professional and budding photographers from more than 90 countries.
Submissions to The New York Photo Festival will be evaluated by an internationally diverse jury of photo world luminaries chaired by Sam Barzilay (Director of The New York Photo Festival), and will include Andy Adams (Editor of FlakPhoto.com), Ariel Shanberg (Executive Director, Center for Photography at Woodstock), Jon Feinstein (Curatorial Director, Humble Arts Foundation), Jon Levy (Publisher, Foto 8 Magazine), Rachel Smith (Director, Bonni Benrubi Gallery), Rebecca McClelland (Photography Editor, New Statesman Magazine), Tanya Kiang (Director-Curator, Gallery of Photography, Dublin), and Trish Lambe (Curator-Projects, Gallery of Photography, Dublin) Winners and Honorable Mentions will be featured in a grand salon exhibition opening at famed event space The POWERHOUSE ARENA on Friday, May 13 during this year's New York Photo Festival. Winners and Honorable Mentions will be notified by May 5.
We are also pleased to announce the publication of New York Photo Awards 2010 Annual, a compilation of the winners as well as the honorable mentions in all twelve categories of our annual contest. Printed by AdoramaPix on Fuji Crystal Archive paper, the book features eye-popping full color images and is a collector's item for photography aficionados everywhere. The New York Photo Awards 2010 Annual book is now available for purchase via the New York Photo Festival website and select bookstores everywhere.