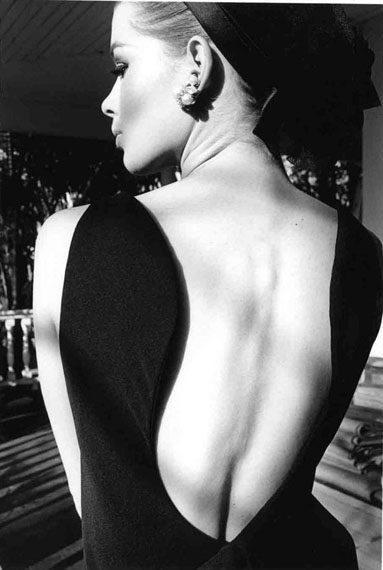 Expositions du 25/11/2010 au 29/1/2011 Terminé
Bernheimer Fine Art Haldenstr. 11 6006 Lucerne Suisse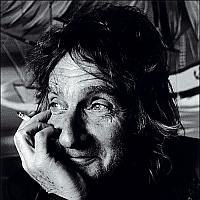 It features a selection of around forty photographs from four decades by the great French photographer Jeanloup Sieff. This unique selection of photographs offers a look at the themes of fashion, portrait, and nude photography from the 1960s to the late 1990s. It includes both vintage prints and later prints made during the photographer's lifetime and authorized by him.
The curator, Ira Stehmann, in collaboration with Barbara Sieff and in consultation with Blanca Bernheimer selected the works directly from the photographer's estate in Paris, and it is the first larger selection to be exhibited in a gallery in nearly a decade.

The number of vintage and later prints of the motifs presented in the estate is very limited. Only a single copy of some of the prints is for sale. That explains why so few works have been sold from the estate in recent years. This exhibition is thus very special in terms of both variety and rarity.

Jeanloup Sieff created images that influenced entire generations. Images that now occupy a secure place in the history of photography and in the collective memory. Astrid's Back and the portraits of Yves Saint Laurent and Yves Montand are famous examples of the photographer's style, with its extraordinary combination of elegance and humor, romanticism and melancholy.
These images demonstrate Sieff's mastery of fashion photograph, his search for authenticity in portrait photography, and his virtuosity in his enchantingly beautiful nudes.

Freedom and pleasure were also determining factors in Sieff's work: pleasure in light, pleasure in composing spaces and experiencing encounters. Black-and-white photography was his medium throughout his life.

Jeanloup Sieff was born in Paris in 1933. His parents were from Poland. In the mid-1950s he worked as a freelance photojournalist and fashion photographer for Elle magazine, then he in 1961 he went to New York, living and working there until 1966. After returning to Paris he photographed fashion, nudes, and portraits for numerous journals such as Vogue, Harper's Bazaar, Paris Match, Glamour, Esquire, Look, Vogue, and Twen. He was the author of numerous books of photographs and exhibited in renowned galleries and museums throughout the world. His works are in many museum collections, including the Centre Pompidou, Paris, Musée de l'Art Moderne, Paris, and the Museum Ludwig, Cologne. He received such awards as the Prix Niepce (1959), the Chevalier des Arts et Lettres in Paris (1981), and the Grand Prix National de la Photographie (1992). He died in Paris on September 20, 2000.