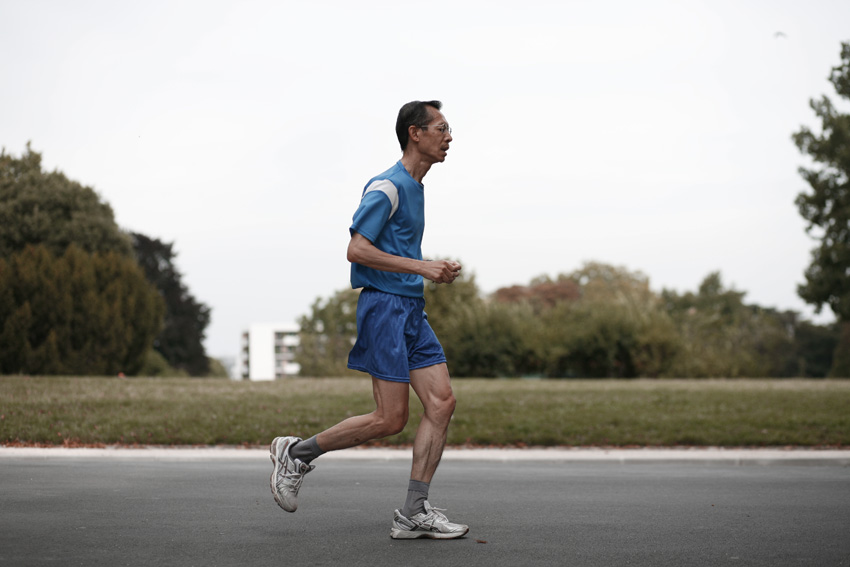 Nicolas Wilmouth, sans titre, 2010
Expositions du 19/10/2010 au 20/11/2010 Terminé
Van Kranendonk Gallery
The title of this exhibition refers to the book by Dutch historian Johan Huizinga. Huizinga described and explained Play as a cultural expression that characterizes many facets of the human life. The play between humans, as well as the play between animals, is a play that doesn't have to have a deeper meaning, that seemingly leads to nothing, but can be relaxing, frivolous, attention diverting and fills the spirit with adrenaline. Play has rules and structures, has a beginning and an end, is always a temporary thing, is subject to laws and seems to be an independent action in itself.

This subject is addressed in the photography of the artists mentioned above. Like a sidetrack, like a coincidence and sometimes also on purpose or as part of a series. It becomes clear that Play comes in many forms; groups of bathing people at the beach, boys playing on a deserted field, the camouflaged people in a game of paintball, or the typical Dutch ice skating figures on a frozen inland sea.

Homo Ludens is an exhibition like a Play, special in its own, inspiring and unexpected.