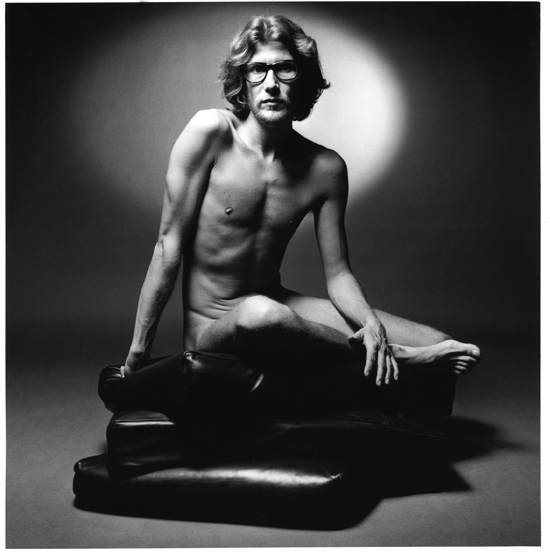 Jeanloup Sieff, Yves Saint-Laurent, Paris, 1971, courtesy of Hamiltons Gallery
Expositions du 23/9/2010 au 30/10/2010 Terminé
Hamiltons Gallery 13 Carlos Place, W1Y 2EU London Royaume-Uni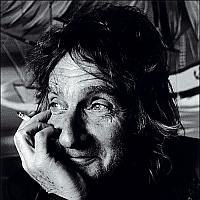 "Time is the essence of all photography: time that slips between one's fingers, time that slips between the eyes, the time of things and the time of people, the time of light and the time of emotions… time that will never be the same again."
Jeanloup Sieff.

'JEANLOUP SIEFF' unites a broad retrospective of Sieff's iconographic work spanning the sixties, seventies and eighties. Exclusively representing his estate within the UK, Hamiltons proudly reintroduces Sieff to the art world, paying tribute to his unique vision and siting his work in the context of the late twentieth century.

Sieff is heralded as one of the great international photographic talents of the last half-century and has left an undeniable imprint on his generation. Prolific in many fields, the variety of imagery within this exhibition highlights his broad artistry, ranging from fashion, nudes, landscape and portraiture.

"The work that Sieff created through a career that lasted over forty years is so consistently infused with the potent traces of his personality and imagination that his pictures are always immediately recognisable." Philippe Garner, Christie's.

With great tenacity, Sieff pursued a personal and highly effective signature style, soaked in playful imagination with a touch of irony. Seldom working in colour he favoured the discipline of black and white, often using to his advantage the spatial distortion of wide-angle lenses, the dramatic potential of shadow and exploitation of tone.

"Of greater ultimate significance, was his ability to capture the elusive and the poetic, and particularly to evoke a mood at once romantic and melancholic." Philippe Garner, Christie's.

Born in Paris to Polish parents Jeanloup Sieff (1933 – 2000) began shooting fashion photography in 1956 and joined the Magnum Agency in 1958, which enabled him to travel extensively. Settling in New York for much of the sixties he worked for Esquire, Harper's Bazaar, Vogue and Elle photographing celebrities such as Jane Birkin, Yves Saint-Laurent, Rudolf Nureyev and Alfred Hitchcock amongst others. Sieff won numerous prizes including the Prix Niepce, the Chevalier des Arts et Lettres in Paris in 1981 and the Grand Prix National de la Photographie in 1992, and his work is housed in many private and international collections.

"I have always maintained that there is no such thing as art. There are only artists, producing things that give them pleasure, doing so under some compulsion, perhaps even finding the process painful, but deriving a masochistic joy from it!"
Jeanloup Sieff.