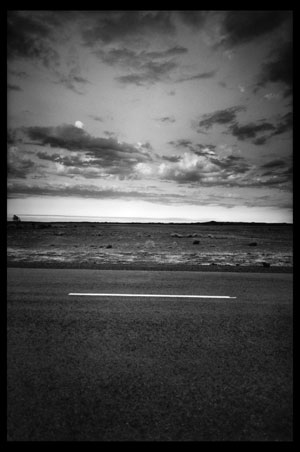 Expositions du 4/11/2010 au 8/1/2011 Terminé
Mois de la photo 2010 Point information 5,7 rue de Fourcy 75004 Paris France
Magnum Gallery Paris 13 rue de l'Abbaye 75006 Paris France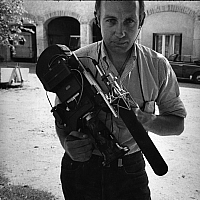 The Magnum Gallery is pleased to present a Raymond Depardon exhibition in two parts: Errance series, 1999-2000 and La France series, 2005-2010.

Exhibited in La Maison Européenne de Photography during his retrospective in 2000, entered in its collection after then, Errance series comprises vertical black and white photographs of empty, unidentifiable roads and places. The format restricted Raymond Depardon to taking certain photographs and not others, and to move away from the people he met during his travels. But they are not landscape pictures either. "They are stills from an imaginary film that could have been made. Only instead of being horizontal, this movie screen would be turned on its end." A sort of corridor with too much sky and too much ground that reveals a viewpoint without deforming it. "And what if errancy were precisely the opposite of stunning composition or mastery of the instant, a more quotidian vision of moments to photograph—why not more banal—with its awkwardness and its days short on luck."

In link with the Bibliothèque Nationale which is presenting La France de Raymond Depardon, the Magnum Gallery is also showing a selection from this series, realized since 2004, a photographic inventory of pictures of the French territory.
Réagissez à cet article