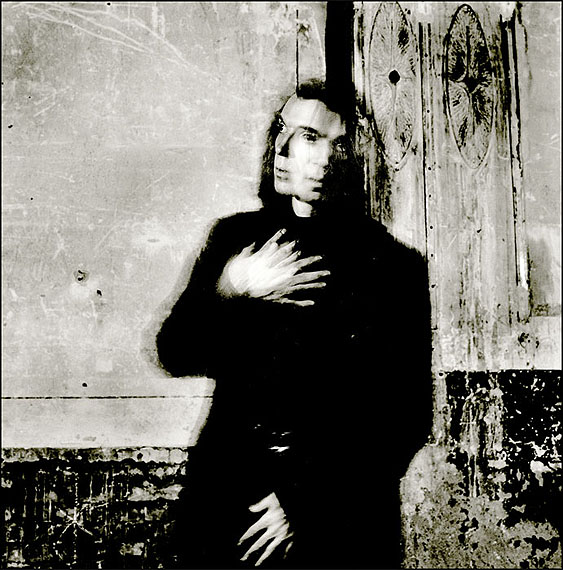 David Byrne, Berlin 1993 © Mat Henneck
Expositions du 2/7/2010 au 28/8/2010 Terminé
Flo Peters Gallery Mönckebergstraße 7 20095 Hamburg Allemagne Starting with the 2nd of July the Flo Peters Gallery will show works of German photographer Mat Hennek. The show with the title Woodlands and beyond... consists of round about 40 photographs of the cycle Woodlands, the cycle Alpenpässe as well as a selection of portraits.

The photos from the Woodlands cycle are the outcome of numerous excursions through all sorts of bosk - wood impressions with bewitching atmospheres. Carefully selected sections from sacral ambitious wood landscapes, often without horizon or ground, that have an oddly soothing, almost meditative effect.

Hennek's cycle Alpenpässe is a consequent sequel in his principles of his photographic style, which can be found in his Woodlands cycle. We see views from different alpine passes in Switzerland. Grand and monumental pictures, which too are being reduced to a mere section with neither horizon, ground or even heaven.

Next to landscapes the Gallery also presents a selection of portraits. Famous faces from the world of pop and classical music like Sting, conductor Sir Simon Rattle, pianist Nelson Freire and Hélène Grimaud or tenor Rolando Villazón.