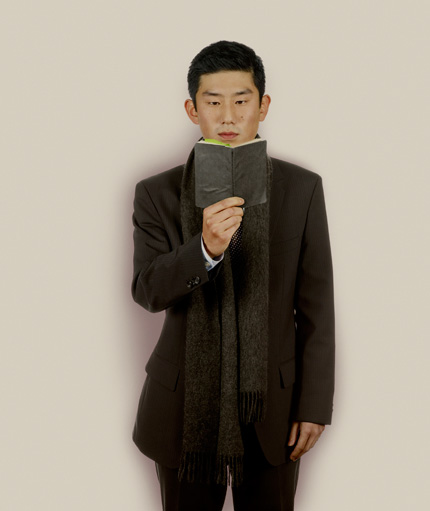 Expositions du 20/3/2010 au 30/4/2010 Terminé
Camera Work Gallery Kantstraße 149 10623 Berlin Allemagne Nadav Kander, who has received numerous international awards, most recently won the prestigious photo prize Prix Pictet, including in the short list, Andreas Gursky, Ed Burtnsky, Ed Kashi among others. In the same year, he was also awarded the Lucie Award 2009 for best international photographer. For many years, Kander's photographs have been an integral part of distinguished collections such as those of the NATIONAL PORTRAIT GALLERY and the VICTORIA AND ALBERT MUSEUM in London. It is our special honor to present parts of his versatile work for the first time in form of a double exhibition.

Under the title »Selected«, the gallery presents powerful portraits of artists and well-known figures as well as a variety of landscape series such as "Colour Fields", "God's Country", and "Arctic Circle". The gallery exhibition will be expanded by the presentation of »Obama's People« at the Museum THE KENNEDYS. The portraits of members of the Obama administration, originally produced for the New York Times, form a series, which has been highly praised internationally. The series was printed in the German magazine Stern, among others, and illustrates Kander's exceptional talent of highlighting characteristic traits of the figures displayed.
The unpracticed self-staging of the persons depicted, Hillary Clinton and Nancy Pelosi excepting, leads to an interesting interaction with the camera and thus to portraits of high authenticity. »Obama's People« is juxtaposed with Richard Avedon's legendary 1976 series "The Family", which depicts all the players in the electoral campaigns of President Gerald Ford and his contender Jimmy Carter in a way hitherto unparalleled.
The exclusive selection of portrait and landscape photographs presents an exemplary cross-section of the work of Nadav Kander. Portraits of legendary actors such as Michael Caine and Sophia Loren alternate with cinematic scenes which make Benicio del Toro and Christopher Lee appear surprisingly vulnerable and lost. Kander is able to capture the beholder through his secretive pictorial language thus drawing him or her into the mostly mystical scene. This unique atmosphere can be equally detected in the portrayals of musicians such as Richard Ashcroft (The Verve), Michael Stipe (REM), and Boy George.

The overwhelming snowy landscapes of the polar circle of the series "Arctic Circle" unfold a magical atmosphere as do the night-time shots of fields and the sea-surf of the Pacific Ocean from the series "Colour Fields." In the series "God's Country", Kander documents his trip through American suburbs. Akin to the American art style "New Topographics", Kander, in his photographs, depicts landscapes and places which have been altered by man. Apart from notes critical of civilization, the pictures, which often appear to be surreal, also broach issues of solitude and doubt.