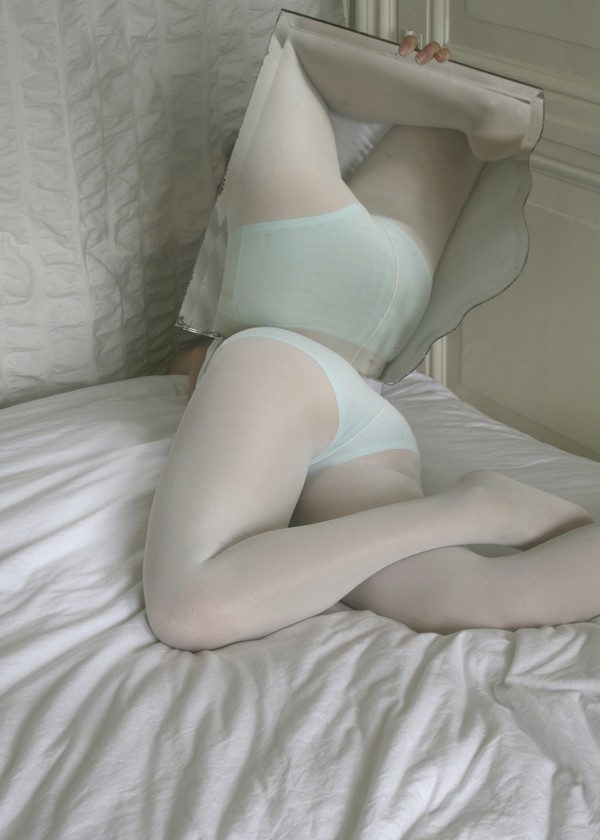 Sarah Gerats
Expositions du 14/1/2010 au 28/2/2010 Terminé
Photography exhibition developed by Outlandish (Thierry Vandenbussche) in collaboration with Pierre Debroux.

Outlandish - platform for young photography, is offered an exhibition space by arts centre Recyclart for 2 years now. The space is located in the neighbourhood Les Marolles, in one of spaces under the railways of the train station Brussel-Kapellekerk; a place difficult to generate a large public since it is located outside the larger urban cultural axes of the centre of Brussels.
Paradoxically, though the neighbourhood of the station is little frequented, thousands of commuters are passing by, by train, straight above the gallery space. This was the main trigger to organise this extra-muros exhibition. And so Outlandish engages to encounter the public space and to enlighten the neighbourhood with a backlit system to expose a selection of photographs, mounted in an empty office building close to the tracks (building Group S). The exhibition will be visible when the sun is down, in the morning and in the evening. The exhibition, titled 'getting down to the nitty-gritty', offers to the commuters on the north-south train connection a moment of respiration and escape on the trip that brings them to work, school or wherever they need to be.

Sometimes playful, contemplative and open to multiple interpretations, the selected work questions the possibility to be creative with or to escape from the objects and actions from everyday life, the simple thing that really matters... the nitty-gritty!

The exhibition is best seen from the train between Midi and Central station.