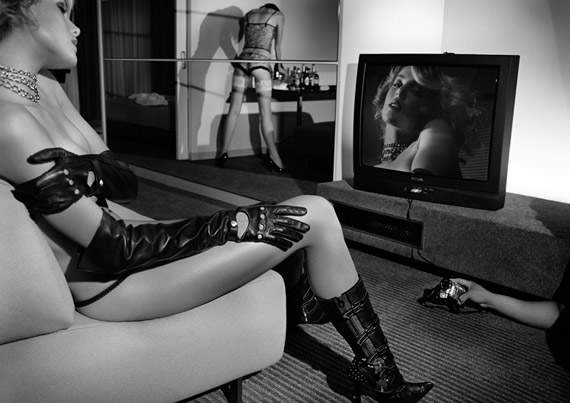 Tony Duran
Guy Hepner presents X Rated Imagery, a collection of strictly adult themed photography from a private collection. These provocative photographs by renowned fashion photographers Albert Watson, Gavin Bond and Russell James are available for a limited time only through Guy Hepner.

Known for his single-minded commitment to perfection, Albert Watson has been one of the most successful and sought-after photographers for the last four decades. Whether he is shooting a portrait of a Las Vegas dominatrix or a close-up of King Tutankhamen's glove, Albert Watson photographs are easily identifiable by their sheer power of technical virtuosity.

Gavin Bond is currently on of the world's hottest portrait and fashion photographers. Bond spent much of the 1990s shooting backstage at the world's premier runway shows. This allowed Bond to build invaluable relationships with his subjects, yielding astonishing, candid photographs, of today's top models and celebrities.

"Porn Room" - A hedonistic look into the world of Tony Duran, where fantasy and reality merge into one incredible visual experience.