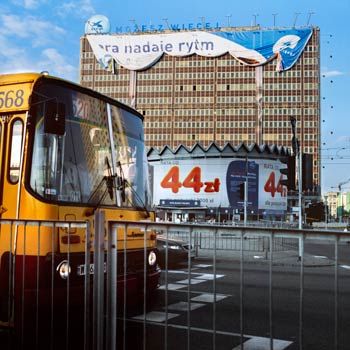 Allan Sekula
Expositions du 10/10/2009 au 13/12/2009 Terminé
The Renaissance Society 5811 S. Ellis Avenue Bergman Gallery, Cobb Hall 418 Il 60637 Chicago États-Unis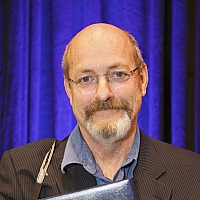 Photographer Allan Sekula's new series, Polonia and Other Fables, critically documents and examines the social impact of global economics. Always aiming to position his work within an exhibition's local community, this project focuses on Chicago's rich labor history, in particular on the large Polish immigrant population, and The University of Chicago's famous lineage of economic theorists.

In addition to being outstanding documentary photography in its own right, Sekula's work is also a critique of the genre. Sekula's examination of the theory and practice of photography is as important as his inquiry into labor history and economics. Central to his work is an interest in documentation--as pictorial form, method of recording, narrative device, historical memory, and medium of social engagement. Sekula's work poses the rhetorical questions, "Is it possible to discuss photography as a medium separate from the thing being photographed?" In other words, is a photograph in and of itself capable of being self reflexive while critiquing its subject? Sekula's answer is no. An integral part of his practice is writing, an activity he has maintained since the outset of his career 35 years ago. His writings expose the inherent limits of a documentary genre based purely on photographic imagery. Together, Sekula's images and text constitute a trenchant and rigorous photographic discourse on globalization.

Born in Erie, Pennsylvania, in 1951, Allan Sekula is a leading theoretician and the director of the photography department at California Institute of the Arts in Los Angeles. His books include Performance Under Working Conditions, Photography Against the Grain: Essays and Photo Works 1973-1983, The Traffic in Photographs, Dismal Science and Fish Story. Sekula's work has been exhibited internationally, including Documenta 11, Kassel, Germany, and a retrospective at The Generali Foundation, in Vienna Austria (2003). He has received fellowships from the Guggenheim Foundation, the National Endowment for the Arts, the Getty Research Institute, the Deutsche Akademischer Austausdienst and the Atelier Calder.