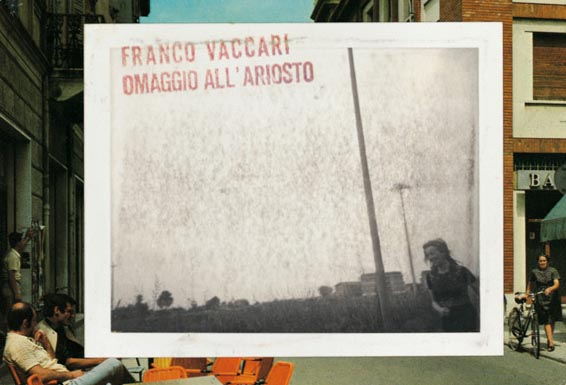 Expositions du 8/10/2009 au 29/11/2009 Terminé
CNA Centre national de l'audiovisuel 1b, rue du Centenaire 3475 Dudelange Luxembourg
Kaléidoscope d'Italie is a compilation of the work of 32 photographers which relates the history of Italian photography from the '50s to the present day. In bringing together several generations of photographers - selected for the importance of their photographic research, their sensibilities and their different approaches - this exhibition gives a broad view of Italian photographic culture with all the wealth that it has to offer.

The relationship between art and photography is a complex one and for the first decades of the period in question two different approaches existed side by side: one artistic, the other documentary. A constructive dialogue between them proved to be difficult as they did not share any common ground.

From the '60s onwards, international artistic influences began to gain in importance and experimentations with the photographic medium enabled Italian artists to achieve international recognition and to link up with contemporary art. In providing photography with independence of expression and an intellectual value, during the '70s they managed to strengthen their position in the world of art.

The questioning of the landscape was acquiring more importance and over the years this became a visible characteristic of Italian photography. The same applies to the rapprochement of photography and painting and to experimentations which have remained in place in Italy since the invention of the medium.

Contemporary photography is marked by the devotion of photographers to the contemplation of time and space and the search for a new iconography making it possible to see beyond reality. Under the influence of the preceding generation, photographers today are developing a new way of looking, one which we could call purified, enabling them to question, observe and react.