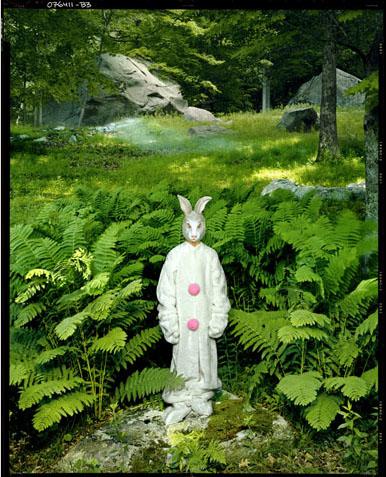 Expositions du 18/9/2009 au 22/11/2009 Terminé
FORMA Centro Internazionale di Fotografia Piazza Tito Lucrezio Caro, 1 I-20136 Milano Italie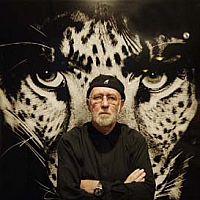 In Alice in wonderland, when the white rabbit vanished down the hole, we encounter many strange and surreal visions. I thought the white rabbit would be a good metaphor for this exhibition. Albert Watson

Thursday, 17 September at 18:00, Forma, the international centre for photography, will inaugurate the exhibition Albert Watson The White Rabbit.

Albert Watson's eclectic talent has been developed over four decades and a huge output of images. His extraordinary ability to transform any subject into an icon has made Watson one of the leading figures of international photography and one of the most sought-after and acclaimed fashion portraitists. His portraits of Mick Jagger, Jack Nicholson, Alfred Hitchcock, the British Royal Family (Watson was the official photographer at the wedding of Prince Andrew and Sarah Ferguson), Kate Moss and B.B. King are known the world over.

What is most striking is his ability to be equally comfortable and masterful on different streets; whether in portrait, fashion, landscape or still life, he constantly creates seductive and fascinating images, superb compositions that remain impressed on our minds with unique power.

For his exhibition at Forma, Albert Watson takes on the role of a white rabbit, the white rabbit from Alice in Wonderland, and he invites us to follow him through the extraordinary world of his images. A journey of visual and intellectual anamneses that the author has compiled, through experience and observation, image by image; astonishing new photographs, startling portraits and grandiose panoramas. His most recent work on Las Vegas, alongside famous images, celebrity portraits, fashion, and the disturbing and silent allure of objects from which Watson endeavours to capture the essence.

Instead of having just one or two paths to take, I can choose from any number of possible paths, and I find myself in the situation of the boy and the rock. I have many available solutions, and the choice is sometimes very difficult, because among all these solutions I have to choose the right one. However, I have learnt that the right solution is nearly always the simplest.

ALBERT WATSON was born in Scotland in 1942. After finishing his studies at the Royal College of Art in London, he moved to the USA at the beginning of the seventies. He opened a studio in Los Angeles and in New York. Despite a serious physical disability (he is blind in one eye) he soon became famous as a fashion and portrait photographer, for magazines such as Vogue, Rolling Stone, The Face, VIBE and Newsweek, and his work has appeared on the cover of leading international publications. Apart from creating several advertising campaigns for cosmetics and clothing corporations such as Gap, Levi's, Revlon and Chanel, he has directed over 500 TV commercials and short movies. In his frequent travels all over the world, from Morocco to Europe and the USA, he has consolidated his own very precise vision, which makes him a reference for originality, innovation and language.

His work has been collected in important photography books, including Cyclops (1994), Maroc (1998) and in major solo exhibitions.