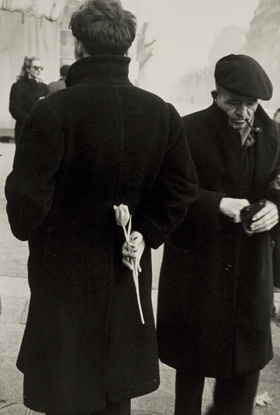 Expositions du 25/9/2009 au 9/1/2010 Terminé
Robert Mann Gallery 210 Eleventh Avenue NY 10001 New York États-Unis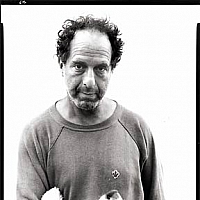 Robert Mann Gallery is pleased to begin the fall season with Robert Frank, the premiere exhibition in our renovated Chelsea gallery space. Representing an outstanding collection of exquisite rare Frank prints, the exhibition will include iconic images from The Americans, as well as earlier poetic photographs taken in Paris and London. In surveying the early years that solidified Frank's style and reputation, we celebrate one of the most singular, original voices in the history of photography.
Robert Mann Gallery's presentation of Robert Frank coincides with the 50th anniversary of the publication of his seminal book The Americans, first released in 1958 by Parisian publisher Robert Delpire, and in 1959 by Grove Press, which made the book available to a wider audience. The anniversary is marked by a substantial touring monographic exhibition and scholarly catalogue organized by Sarah Greenough at the National Gallery of Art, stopping this fall in New York at the Metropolitan Museum of Art. Looking In: Robert Frank's The Americans was previously exhibited at the National Gallery of Art in Washington, D.C. and the San Francisco Museum of Modern Art.
Fifty years later, The Americans still simmers with cutting, poetic observations of quotidian life. A towering view of a politician in the throes of ecstasy at a rally conjures a well-known history of Chicago political machines and corruption, all wrapped around a charismatic leader. Teenage spirit, or the 1950s version of adolescent disenchantment, rises to the surface in the picture of a gang of youths gathered around a sad looking jukebox. Perhaps accidentally the shutter has captured many of them with their eyes closed, others staring off into some impossible distance; in the background, the fragment of a sign ciphers "Made Blinds." The Americans is often noted for what a personal vision it is, an idea particularly relevant to an earlier photograph, not included in the book, in which Frank looks down on his wife Mary nursing their infant son Pablo, two kittens playing nearby.
If less well-known, Frank's significant powers of observation were no less spectacular in earlier years shooting on the streets of Paris and London, capturing the queue of limousine drivers in a fog or a flower vendor's wares arrayed on a typical sidewalk, glistening in the morning sun. Frank's camera orders a visual hierarchy as a prototypical equestrian statue rises out of the mist above a traffic-bound automotive driver. Equally evocative are portraits of artistic colleagues Alberto Giacometti and Willem de Kooning, the former hunched in a dingy looking studio, the latter in chiaroscuro smoking a cigarette under a street lamp. Elsewhere a lone figure, possibly illicit, trolls the barren cobblestone streets of our own West Chelsea, framed under the skeleton arm of a car's side view mirror.