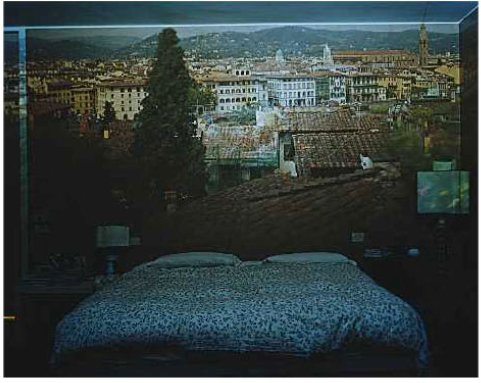 Expositions du 17/9/2009 au 28/11/2009 Terminé
Benrubi Gallery 521 West 26th Street 2nd floor NY 10001 New York États-Unis
Bonni Benrubi Gallery is pleased to announce a group exhibition, GLOBETROTTING. Presenting new work by the gallery's stable of contemporary photographers alongside classic mid-century work, this exhibition invites the viewer on a voyage around the world. Each photographer's work on view offers a unique perspective and approach to age-old themes of travel, discovery and wanderlust.

Highlights include Doug Hall, a new gallery artist, who not only photographs soaring urban landscapes and interior spaces from around the world, but also reflects on tourists as they enjoy holiday moments at well-known attractions such as the Pantheon. New color work by Abelardo Morell brings the Italian landscape inside; infusing physical context and enchantment into the interior spaces he transforms into room-sized Camera Obscuras. Rena Bass Forman treks into the depths of Greenland to offer the viewer a rare connection with the landscape in her large-scale sepia-toned prints, while Laura McPhee explores the decaying opulence of colonial period mansions in India. Hiroshi Watanabe delves deep into the insular culture of North Korea. Also presented here is new work from Paris by Matthew Pillsbury, who continues to address themes of movement and transience through his long exposure technique, increasingly in the public sphere of cosmopolitan spaces. Also included among others in the exhibition is the work of Jeffrey Milstein, who captures the stark mechanical beauty of airplanes just after takeoff, plus an array of earlier material from established masters such as Georges Dambier.

The artists in GLOBETROTTING have been exhibited extensively here and abroad; most have published monographs and are included in major public and private collections.

Concurrently with GLOBETROTTING, a collection of 20th century globes from the early 1900's until 1980 will be on display at the gallery.