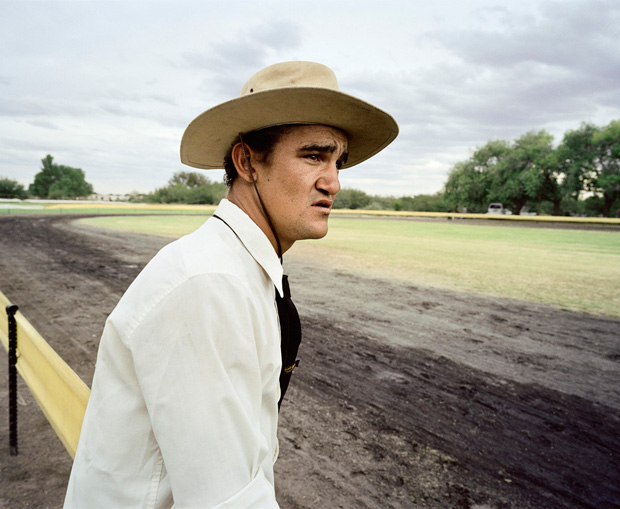 The first prize in this year's highly prestigious photographic competition, the 'Leica Oskar Barnack Award 2009', goes to the 28-year-old photographer Mikhael Subotzky from South Africa. His prize-winning portfolio, under the title of 'Beaufort West', shows scenes from the South African town of the same name.

Beaufort West is a town in South Africa with a population of 37,000. As a town, it has little to offer its residents: its chief attractions are the main road and its neighbouring municipal jail. This is amply documented in the images captured by Mikhael Subotzky. His core theme is the above-mentioned road, the N1 national road, a main route connecting Johannesburg and Cape Town. This road, or, more aptly, highway runs through Beaufort West for several kilometres and brings the residents over a million visitors in transit every year. For many of the residents, the road is not simply the most important, but also their only connection to the outside world. In addition, the busy through traffic contributes significantly to the income of the predominantly unemployed population of the community. Because, in the evening hours, many residents line the sides of the road to peddle their wares to travellers: food, refreshments, petrol and accommodation. At the same time, prostitution also plays a considerable role.

In his images, Mikhael Subotzky shows various street scenarios and captures the essence of each: people living on a refuse tip, a hospital with terminally ill patients, young prostitutes selling themselves to help eke out an existence for their families. Light-hearted and happy scenes – for instance, showing the visitors to an agricultural show – are few and far between in this portfolio. The photographer lingered a little longer at the local municipal jail. Its inmates are predominantly residents of Beaufort West who, after prolonged unemployment, have turned to crime and attacked and robbed their families and neighbours. Nothing remains for them – except the never-ending roar of the highway heard over the prison walls.