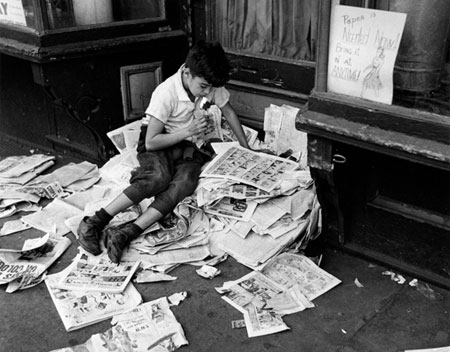 Expositions du 17/7/2009 au 4/10/2009 Terminé
The Photographers' Gallery 16 - 18 Ramillies Street W1F 7LW London Royaume-Uni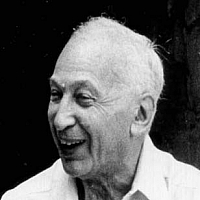 This is the first time photographs from On Reading by Hungarian-born André Kertész (1894 – 1985) - one of the most influential photographers of the 20th century - will be exhibited in the UK.

Taken between 1915 and 1980 in the many places he lived, visited and worked – including Argentina, France, Hungary, UK and USA – Kertész's photographs are a celebration of the absorptive power and pleasure of reading.

Everyone can relate to the excitement of opening a book, reading the first lines of a novel and getting lost in a parallel, imaginary world. Kertész was intrigued by the universal appeal of reading, revelling in the privacy of the moment. Over the course of his career, Kertész captured readers of all ages in various locations – on rooftops and balconies, in parks, on crowded streets, at train stations, in libraries – creating a poetic study of the act of reading. The photographs range from abstract formal compositions to playful, often humorous observations, a signature style of Kertész's work. Some photographs in the exhibition also celebrate the book as an object – through paintings, still-life compositions and images of book shelfs and library interiors.

Until his death in 1985, Kertész worked tirelessly on new projects and ways of working. However, On Reading remained a constant fascination. At this moment when digital technologies might render the printed page obsolete, On Reading is a timely, humorous and nostalgic reminder of the importance of the book and the culture of reading.