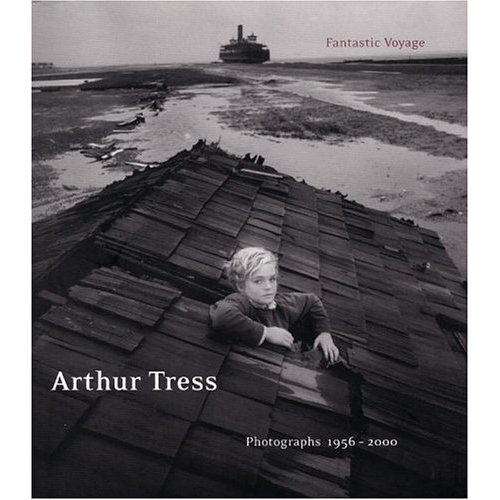 Photography was surrealist before surrealism was invented. "Mistakes" in composition, exposure, and development produced results contrary to what had been intended but which were captivatingly fanciful and dreamlike, and soon odd images were being planned. Tress started out as an ethnographic documentarian but, partly inspired by the rituals he recorded, turned to ever more premeditated subjects. In an early project, he asked New York children to tell him their dreams and then posed them, with appropriate trappings, in neighborhood spaces to illustrate their sleeping fancies. His projects since the mid-1980s involve arrangements of tools, toys, furniture, dolls, and other stuff that Tress paints and lights to suggest scenarios and even narratives. Besides the short-term projects, Tress has made surrealist outdoor still lifes and male nudes over longer periods. The latter, including some of his best-known pictures, are implicitly homoerotic but considerably more apprehensive and even dread-filled than the nudes of fellow gay surrealist Duane Michals. But there is more humor and less darkness in Tress' highly polished work than the commentators here acknowledge. Ray Olson
Copyright © American Library Association. All rights reserved

Book Description
Long awaited in the photographic community, this is the first complete overview of the work of Arthur Tress, one of today's most intriguing photographers. His whole career can be seen as a long, fantastic voyage from early photojournalism into the realms of surrealism, eroticism, and fantasy. Richard Lorenz offers an in-depth biographical essay on the photographer and his vision, and an essay by noted critic John Wood places Tress' work in context. The 250 images collected here range from early black-and-white photographs, to richly colored surrealistic images of the 1990s, and his latest, visionary work incorporating painting and collage.