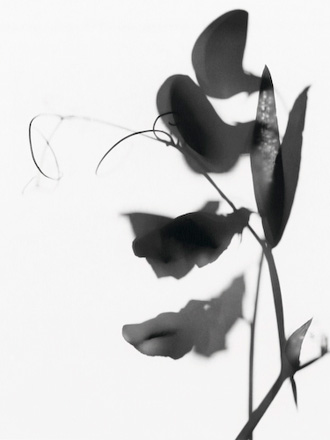 Expositions du 4/5/2009 au 29/6/2009 Terminé
Deutsches Haus at NYU 42 Washington Mews NY10003 New York États-Unis 'Flower Power' is the title of a series of photograms, by which Horst Jösch is working in the genre of cameraless photography.
Starting point is the objective examination of nature; the collection, the identification and the arrangement of parts of plants. From this initial point of a scientific and technical approach, a picture is created which, endowed with a poetic structure of narration, is in an obvious opposition to the original method of production. While portraying of a plant in sciences has a mere documentary character attached to it, the scientist exclusively intends to archive and compare, the works of Horst Jösch gleam far beyond this aspect. The work 'Flower Power' is less of a systematical documentation than rather a sensual approach towards an aura surrounding the object. The removal from the plant's original context, the concentration on the form and the reduction in terms of color increase the level of abstraction of these works. The bodies seem to dissolve on their medium, the paper, the outlines blur; what remains, is a fleeting picture, an appearance. The reduction of volumes into an unreal, almost mystical depiction evokes an adjustment between saved referential images and the resulting picture both for the beholder and during the very act of becoming a picture for the photographer himself. The distinct methodology is opposed to the idealizing and poetic attitude of the artist.

Horst Jösch has chosen the title implying a connection to the political movement of the 60's, a time, where people followed ideals and were ready to fight for them. In times where the term self-reflection is omnipresent, it is thus desirable for the artist to turn towards nature and to remind oneself of its existential meaning for humanity, to stand up for it - for 'Flower Power'.