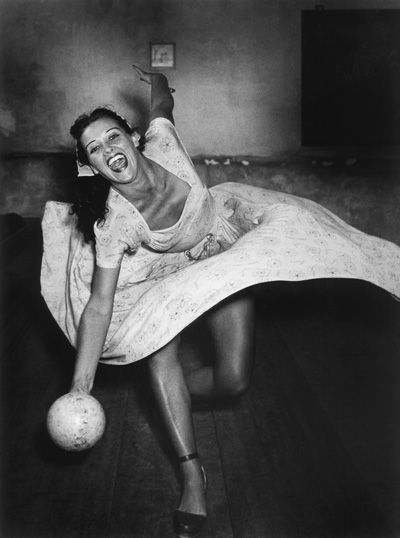 Hannes Kilian
(1909-1999)

Concurrent with the first ever major retrospective of Hannes Kilian, presented by Berlin's Martin Gropius Bau, Johanna Breede and Gundel Kilian collaborate to present an exhibition of this photojournalist's seminal work. In honor of his 100th birthday, this exhibition brings together exceptional examples of Kilian's unique, personal, visual reflections, including some previously unpublished images. Kilian conferred his atypical flair for the phenomenon of movement to the heart of his still, photographic images. His subjective way of seeing and his talent to freeze a single moment of fate, in all her extensive complexity, made him one of the most successful photojournalists of the 20th century image.

Kilian began his photographic career solely producing personal work for himself. Later, as a freelance journalist, he began to work for newspapers and magazines eventually working for publications such as TIME and the Picture Post, Spiegel and Stern. In a period just over fifty years, and with a massive photographic oeuvre, Kilian secured himself a place amongst the greatest chroniclers of the 20th Century.

This exhibition displays a small, significant cross-section of Kilian's extensive body of work from 1937 - 1987. It will be on view from April 4 - May 23.