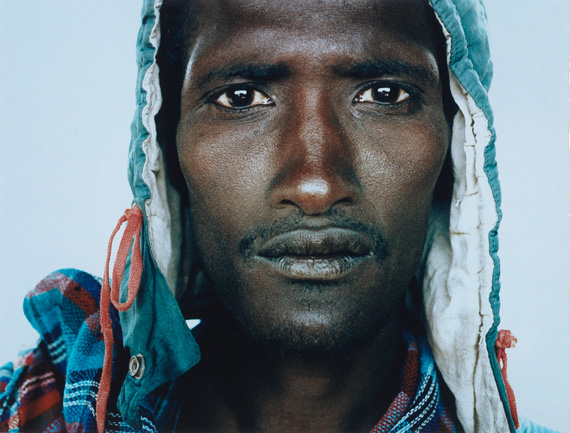 Expositions du 2/4/2009 au 30/5/2009 Terminé
Jenkins Johnson Gallery 521 West 26 St 5th floor NY 10001 New York États-Unis Jenkins Johnson Gallery is very pleased to present the second part of the LightYears project a new exhibition by Gerald Förster

"For we are nothing upon the page but points of light in pilgrimage..." - Anthony Smith

LightYears is the astonishing result of Gerald Förster's decade-long exploration of cultural beauty and its complex relationship to geographical identity. Förster began the journey in 1994, traveling to some remote and extraordinary locations in the world in his quest to discover the most captivating expressions of cultural individuality and human commonality. Traveling extensively throughout over eighteen countries on six continents, Förster, working in conjunction with writer Anthony Smith, has created a striking collection of "photo-poetic portraits" that transcend the ordinary constraints of the genre to directly confront the concept of otherness and collapse expectations of the exotic.
Jenkins Johnson Gallery first showcased the LightYears Project in 2006 with a collection of traditional silver gelatin photographs paired with "living portraits" - a remarkable series of perpetual video portraits encased in acrylic cubes. In this current manifestation, LightYears is shown with attention to scale in a series of 16 4x5-inch contemporary color Polaroid prints in contrast with 2 life-size black and white silver gelatin prints. A 6-year-old Shinto practitioner and a Japanese Tendai monk are given physical mass and spiritual presence through their full scale rendering, while the Polaroids offer a global vision reduced to miniature and made more intimate and precious.

Beyond the technical mastery and the artistic contraposition of individuality and the unifying experience of the human condition, LightYears finds its deepest meaning as an expression of the innate impulse to explore our own humanity through examination of the human dynamic as a whole. In the words of the artist, "We are all hunters and gatherers. We are all students in the art of perception. We are all, in some sense, travelers... changed by what we discover in the process of making the journey. We don't shuffle off this mortal coil without leaving footprints in the dust. The questions remain for each of us to answer: what was the value of our moment here? What was its meaning? What have we changed in passing? What remnant traces have we left behind?"