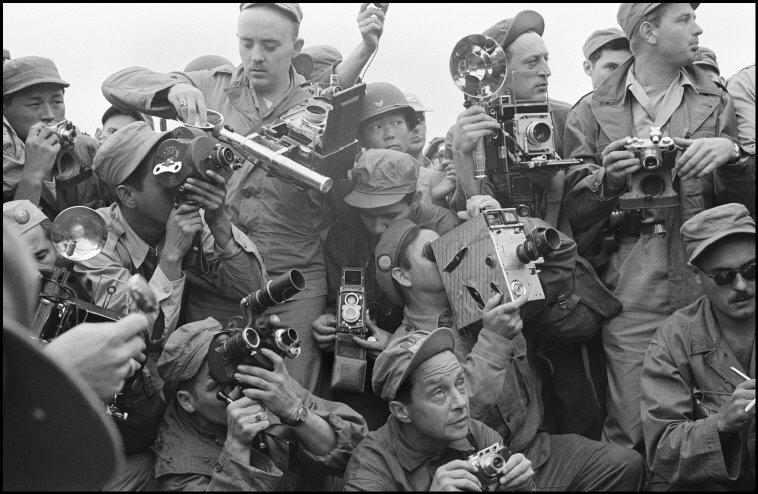 Werner Bischof / Magnum Photos
Expositions du 1/4/2009 au 15/5/2009 Terminé
Magnum Print Room 63 Gee Street EC1V 3RS London Royaume-Uni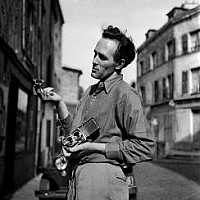 The 16th May 2009 marks fifty-five years since Werner Bischof's untimely death. An important early member of the Magnum Photos agency, Bischof's roots were not in the photojournalistic tradition. Born in Switzerland in 1916, he studied photography with Hans Finsler, a proponent of the modernist tradition and a key figure in the "Neue Sachlichkeit" (New Realism). Bischof then went on to build his career in studio photography before documenting Europe in the aftermath of World War II. He went on to join Magnum Photos in 1949 and continued to think of himself as an artist for the rest of his life.

Werner Bischof began his career as an abstract still-life photographer, opening a photography and advertising studio in 1936 after his studies at the School for Arts and Crafts in Zurich. The onset of war led to the suspension of a plan to move to Paris and become a painter, and in between serving in the Swiss army, Bischof was to spend the next few years perfecting his photography skills in his studio. In 1942 he began working for the newly opened cultural magazine "Du" and it was through Arnold Kübler, the Editor-in-Chief of the magazine, that Bischof was drawn towards humanitarian photojournalism. In 1946 Bischof published "24 Photos" a book of his studio work that marked a conclusion to this period in his career. A small selection of the abstract material is reproduced in this exhibition along with a facsimile of the book.

The publication of Bischof's 1945 reportage on the devastation caused by the Second World War received international recognition. The following year, Du devoted almost an entire issue to his harrowing pictures of European refugees, many of them children. Represented at this time by Black Star, the following extract from his correspondence at the time illustrates his continued struggle to reconcile his art with his conscience:

"I will not do this type of work that you keep going on about, i.e. political documentaries; it is not in my nature. The social aspects of life – hardship, development, yes. Do not forget that I seek beautiful things. For instance, I am interested in how the different nations are educating their post-war youth, what will arise out of the destruction, and how much marvelous humanity is present even in extreme hardship."

Bischof disliked the "superficiality and sensationalism" of the magazine business. In the immediate years after the war, he travelled to Italy and Greece for Swiss Relief, an organization dedicated to post-war reconstruction. He joined the Magnum agency early on, believing in their socialist-inspired message and independent spirit. Like Magnum's founding members Bischof was convinced that photography had the ability to change public opinion. In 1951 Bischof travelled to India on the first leg of a tour through Asia and the Far East. There he photographed a young temple dancer for one of Magnum's earliest group projects, Generation X, and reported on famine in Bihar for Life magazine. The latter work both prompted a letter of congratulations from Edward Steichen, the curator at the Museum of Modern Art in New York, and is cited as influencing the American governments decision to make a large appropriation of surplus wheat to alleviate the situation.

Bischof went on to work in Japan, Korea, Hong Kong and Indochina. The images from these reportages were used in major picture magazines throughout the world and a selection are included here as vintage prints. In the autumn of 1953 Bischof created a series of expansively composed color photographs of the USA. The following year he travelled through Mexico and Panama, and then on to a remote part of Peru, where he was engaged in making a film. Tragically, Bischof died in a road accident in the Andes on 16 May 1954, only nine days before Magnum founder Robert Capa lost his life in Indochina – a terrible double blow for the agency.