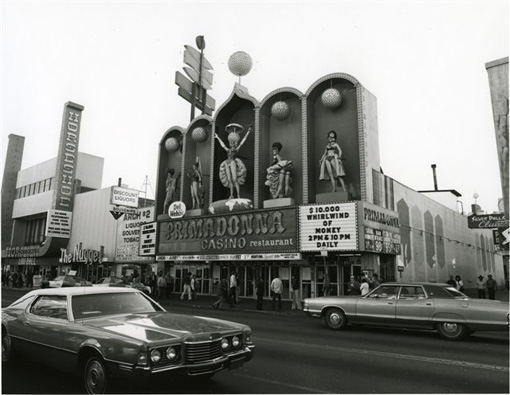 Expositions du 1/3/2009 au 4/4/2009 Terminé
Galerie Alex Daniels - Reflex Amsterdam Weteringschans 83 1017RZ Amsterdam Pays-Bas No photo album is more symbolic of 'the American way of life' than Suburbia by Bill Owens (1938 San Jose, California) published in 1973. It is a visual report of the social revolution that took place after World War II, when middle class America started moving in huge numbers from the busy city centres to the suburbs. Suburbia is the work of an insider, for Bill Owens himself moved to one of these prefab suburbs in the early seventies, a young newly wed pioneer. He noticed the changes around him and realized how drastically different this 'fast forward' consumption society would be. He captured his new world in primarily black and white 'photo essays' with laughing, hard working Americans that were enjoying there leisure time. Clean houses, neat gardens, kitchens equipped with the latest gadgets. The car well polished in front of the house. The sun always seems to shine. Although focused on themselves and individualists, these happy Americans show 'community sense' as well: empty bottles are neatly brought to the recycle bin. Suburbia, followed by the series of Working and Leisure in 1977, shows what is going on behind the American dream. An optimistic period for a generation of mainly white Americans enjoying the prosperity their parents never knew.

Bill Owens recorded life outside this 'paradise on earth' in other reports that have become just as famous in the mean time. The rise of the campus protest movements - against the war in Vietnam, against segregation, against authority in general - Bill Owens captured in Riots 1967 - 1968. And Altamont (1968) shows how this generation of protesters enjoyed themselves. Altamont - the Woodstock of the West Coast - tells us of the infamous pop festival with one person dead and several injured during a Rolling Stones performance protected by Hells Angels. We may count ourselves lucky this series survived, for Bill Owens was seriously threatened by a Hells Angel who suspected Owens had recorded the riots. He managed to escape.

During 2006/2007 Bill Owens photographically re-explored Suburbia. The inhabitants have grown old or died, the trees are bigger now. And a new generation of Americans has settled in that tries to realize its own version of the American Dream. In full colour now.

Bill Owens' photographs are part of the collections of the Museum of Modern Art Stockholm, MOMA New York, MOMA San Francisco, Metropolitan Museum of Art New York, Bibliotheque Nationale de Paris, and many others. His works have been shown in exhibitions at the Museum of Contemporary Art Los Angeles, The Getty Museum Los Angeles, at the International Centre for Photography, recently at the Whitney Museum of American Art as part of the exhibition "Inside Out", as well as in "Mapping The City" in 2007, at Stedelijk Museum in Amsterdam, an exhibition which focuses on the artists' view on the city between 1960 and 2007.