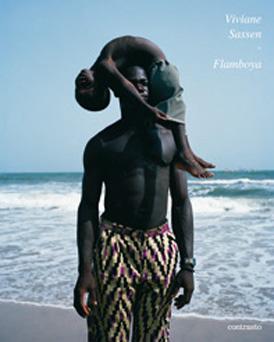 The flamboya is a short tropical tree with beautiful, bright colourful flowers. Viviane Sassen has used these colours and the tactile plumpness of the flamboya to represent in a title and in a book, her African pictures. Viviane is a Dutch fashion photographer who has always tried to alternate assignments and personal research. Flamboyais her first book. It tells us of journeysin Africa, of a yearning and exciting exoticism, but, above all, of a curious, intelligent, precise attention to shapes and colours that life lays in front of the photographer's eye.
This volume accompanies the exhibition with the same title that will be shown in 2009 at the Maison Europénne de la Photographie in Paris and at Forma - International Centre of Photography in Milan.

Born in 1972 in Amsterdam, Viviane Sassen has studied Art History in Arnhem and specialised in photography and fashion. Her pictures has been shown in many solo and group exhibitions and has worked with various magazines.