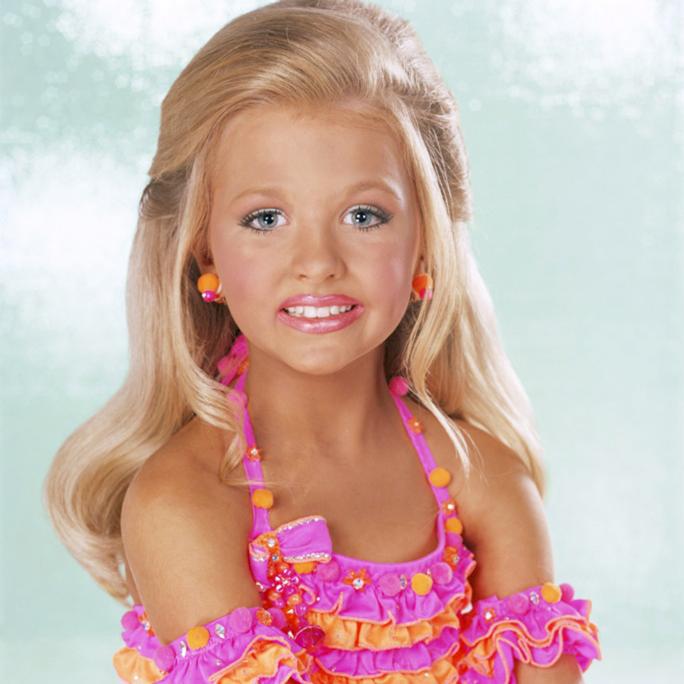 Expositions du 29/1/2009 au 21/2/2009 Terminé
Torch Gallery Adriaan van der Have Lauriergracht 94 1016RN Amsterdam Pays-Bas Anderson for the first time in Europe. Her new series High Glitz: The Surreal World of Child Beauty Pageants will be on show at the gallery from the 29th of January through the 21st February 2009.

High Glitz is a documentary portrait series that looks into the US subculture of child beauty pageants and, more particularly, into the 'High Glitz' genre, which name refers to the young competitors' couture costumes embellished with glitter. The 'glitzy' appearance of the girls is further perfected with a broad array of cosmetic preparations that go from glamour makeup to lacquered hairstyle and flippers (false front teeth veneers). Anderson's camera records in graphic detail the result of this time-consuming transformation process.

For the past three years, Anderson has been travelling throughout the States to shoot these privileged portraits on location. Setting up her studio amidst the colourful spectacle, she captured the young girls at the height of their performance. Anderson explains "I make a point of not directing my subjects, but provide a platform for them to present themselves to the camera." Still whereas the children might take part enthusiastically to these ritual spectacles of crafted female beauty (let's not forget that Britney Spears was discovered at a child pageant), as Lois Ann Holey-Dort wrote in The Nation: "Playing dress-up is part of being a kid, but when adults step in, apply the makeup, the clothes and instructions on composure, posture and gesture the game becomes something else. A new version of the child as both she and others perceive her emerges […] Children begin to think of themselves in the manner in which they are valued, in other words, in terms of surface beauty. Their lives become an act, a mark of grown-up affectation that they are unable to remove after the performance ends."

Children's pageants are a fascinating phenomenon with its over-the-top aesthetics and its billions in revenue. However, more than anything, they represent a strange microcosm of America itself. Its values of beauty, success and glamour reflected in the dreams of thousands of young girls

Susan Anderson is a Los Angeles-based commercial, editorial and fine art photographer specialized in fashion, portraiture, and conceptual/narrative work.

Having earned her Bachelor of Fine Arts Degree form the prestigious Art Institute of Chicago, Anderson relocated to Los Angeles in 2001. Her editorial portrait and fashion work has appeared in a variety of magazines including, Los Angeles, People, Glamour, The Robb Report and Playboy.

High Glitz: The Surreal World of Child Beauty Pageants will be on show from the 29th of January through the 21th of February 2009 at TORCH Gallery in Amsterdam. High Glitz the book will be published in 2009, by powerHouse Books, Brooklyn, NY USA.
Réagissez à cet article