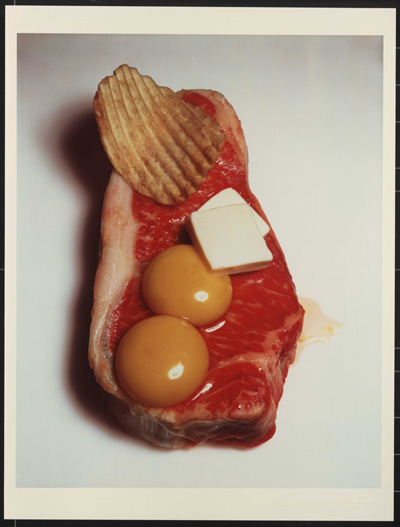 Expositions du 27/11/2008 au 23/12/2008 Terminé
Hamiltons Gallery 13 Carlos Place, W1Y 2EU London Royaume-Uni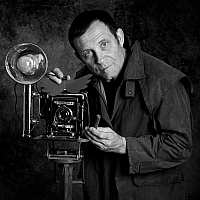 'Food' unites a selection of Penn's photographs dating from the late 1940's through to 2000 in the first exclusive exhibition of his food still life images. Departing from the long tradition of still life painting, Irving Penn turned his own photographic eye to the subject and is heralded one of the twentieth century's most revered masters of this time-honoured genre. Bringing a modernist sensibility to the presentation of still life, Penn's approach appears classical to us today; yet his edginess and wit continues to shock as well as delight, as seen in his editorial pages for Vogue through to the rawer work of his later years where he explores objects such as bones, rubbish and cigarette butts.

"Penn has been one of photography's conspicuous innovators and distinguished performers in at least two of the medium's oldest and most successful genres: still life and portraiture." John Szarkowski.

The character of Penn's still life subjects is parallel to the character of his portraits; Szarkowski went on to say. His portraits claimed people were interesting enough they did not need to be photographed with the support of a glamorous backdrop and his still lives - sides of beef, heads of cheese, spoons, cigarette butts on saucers, lipstick stains on glasses - if properly considered, contained all the necessary ingredients for a captivating plot. 'Food' takes on a striking nobility in which Penn presents order and elegant simplicity with materials that one might consider less than promising.

Irving Penn (born 1917, Plainfield, NJ) began his prolific career in photography in 1944 under the guidance of Alexander Liberman, then art director of Vogue magazine. His areas of interest include fashion, portraits, places, people, still life, objects, food and flowers. Penn is recognised as one of the worlds leading photographers of our time, he has exhibited internationally and published numerous books including Moments Preserved (1960); Flowers (1980) and Notebook at Random (2004). His work is held in the permanent collections at Metropolitan Museum of Art, New York; Museum of Modern Art, New York; J. Paul Getty Museum, LA; Art Institute of Chicago and the Moderna Museet, Stockholm amongst others.