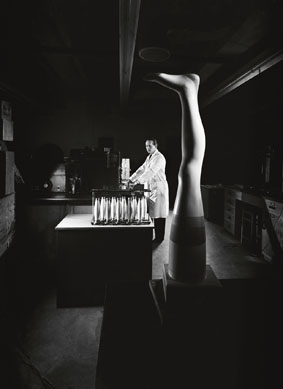 Expositions du 25/11/2008 au 10/1/2009 Terminé
Host Gallery 1 Honduras Street EC1Y 0TH London Royaume-Uni "Maurice Broomfield's photography captures the real heart of what was a booming but harsh time for the UK. Finding inspiration and creativity in gritty surroundings of every day work is inspiring in itself." – Sir Paul Smith

In November 2008, HOST gallery presents the first retrospective of the work of British photographer Maurice Broomfield. Maurice Broomfield's photographs document three decades of post-war heavy industry and urban regeneration in Britain. Broomfield is recognised as one of the first industrial and architectural photographers to use his corporate commissions to make visionary photographic studies of the workers and the environments in which they worked, his motivation stemming from a curiosity in the diversity of industrial occupations.

Employing strong lighting and form, the resulting photographs capture the drama and atmosphere of industry while existing as fascinating historical documents and as a powerful social comment on the "pre-Thatcher", "pre-health and safety" Britain.

This exhibition will be a retrospective of Broomfield's photographic career, including industrial, architectural and travel photographs.