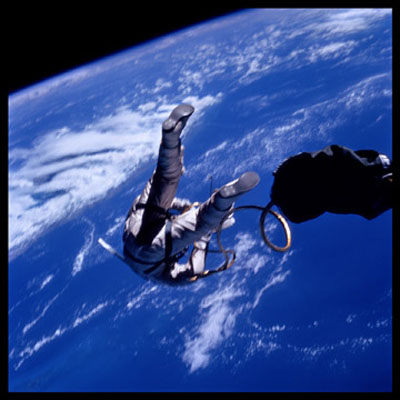 Expositions du 27/11/2008 au 14/2/2009 Terminé
Atlas Gallery 49, Dorset Street W1U 7NF London Royaume-Uni California-based photographic artist Michael Light gained unprecedented access to the film masters from NASA's archive of 32,000 photographs. Light's selection of these images creates an outstanding representation of the space journeys, lunar landings and of the moon landscape, as never before seen, in images of unparalleled clarity and large scale. These large format photographs were first exhibited at Hayward Gallery in 1999, but this will be the first time they are exhibited for sale in the UK. Michael Light will attend the opening and be giving a detailed account of the first journeys into space.

Limited edition prints exhibited in the UK for the first time to celebrate the 40th Anniversary of the first moon landing.

"..Captures the human content of the voyages - the nuts and bolts, the majesty, loneliness, the brazen hubris and the inspired genius - of going to the moon. Bravo"
Tom Hanks, 1999

The closest noted American photographer and bookmaker, Michael Light has been to walking on the moon was in 1996 when he was able to examine the master dupe film roll of Apollo 11, following the steps of Armstrong and Aldrin frame by frame as they took their first walk on the lunar surface. 'FULL MOON' is the photographer's celebrated and defining selection from NASA'S library of over 32,000 pictures from the Apollo missions. For the first time ever, 900 of the master negatives and transparencies were allowed offsite so that Light could scan them electronically to produce the sharpest images of space that have ever been seen.

Light created a composite journey beginning with the launch, followed by a walk in space, an orbit of the moon, a lunar landing and exploration and a return to Earth with an orbit and splash down. The photographs reveal not only the hardware of lunar exploration in exquisite detail, but also the profound aesthetics of space, in what might be called the ultimate landscape photography. Seeing these pictures offers a viewer the same excitement and awe that the astronauts themselves felt as they made them. The moon's surface and its extraordinary light are presented with magnificent clarity.

The astronauts were profoundly moved by the opportunity to look back on our own planet and its vulnerability is all the more apparent now 40 years later. It is easy to understand how the late Alan Shepherd, Commander of Apollo 14, is said to have wept as he stepped onto the Moon and looked back at the Earth.

'FULL MOON' was published globally in 1999 to commemorate the 30th anniversary of Apollo 11 and was exhibited to massive acclaim at the Hayward Gallery. Ten years later, Atlas Gallery is delighted to mount 'FULL Moon's first private showing in London.