Expositions du 15/11/2008 au 31/1/2009 Terminé
HackelBury Fine Art Ltd. 4 Launceston Place W85RL London Royaume-Uni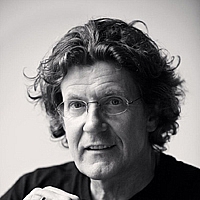 "Getting photographs is not the most important thing. For me, it's the act of photographing. It's enlightening, therapeutic and satisfying, because the very process forces me to connect with the world. When you make four-hour exposures in the middle of the night, you inevitably slow down and begin to observe and appreciate more what's going on around you. In our fast-paced, modern world, it's a luxury to be able to watch stars move across the sky."

HackelBury Fine Art is delighted to present new work from Michael Kenna, widely considered the foremost landscape photographer of his generation. With a career spanning thirty years and exhibitions worldwide, Kenna continues his quest to capture beauty in his work. Rather than banal documents of everyday life, he offers us an alternative view: a combination of peace, harmony and balance. In our increasingly turbulent times, this is a welcome respite, offering us a more poetic reality, suggesting a slower pace and a more meditative approach to the world around us.

Often working at dawn or during the night, Kenna is best known as an artist who explores and illuminates the effect that human civilisation has on the natural world, recording the sculptural evidence and traces that man leaves behind. Here we see for the first time in many years his unique expression of some of the great cities of the developed world. Even here he has managed to find peace, tranquility and beauty amongst the hustle and bustle of daily life, giving us the unusual experience of a city such as New York with mere traces of human presence.
Continues...


"Considered together, his images leave a striking impression that vastly different locations have been rendered as if they were all empty theatrical sets. Kenna transforms a place into a stage, on which all the drama of human life can be imagined" (Mark Johnstone).

Michael Kenna was born in 1953 in Widnes, Lancashire, in the industrial northwest of England, giving him an empathy for industry and the working environment which he returned to in his later photographic works. He studied at the Banbury School of Art and the London College of Printing, graduating with distinction in 1976. It was in this year that he first encountered Bill Brandt, who became one of his major influences; Kenna also cites as influences the European masters Atget, Emerson, Giacomelli and Sudek as well as the Americans Callahan, Sheeler and Steiglitz. All these photographers have clearly informed and inspired his vision.

In London, Michael undertook advertising photography while pursuing his personal work - photographing the landscape. In 1977, he moved to San Francisco. There he met Ruth Bernhard and became her assistant and photographic printmaker for eight years. Since then, Kenna has photographed in Europe, Asia, Russia, and through the Americas from Brazil to Canada, often returning to the same locations and revisiting recurring themes: an indeterminate time of day or night, a visual structure which emphasises harmonious or contrasting forms, and an enveloping aura of suffuse light or atmospheric mist.

The subject of over 20 books and hundreds of solo exhibitions worldwide, Kenna's exquisitely crafted prints are also included in museum collections at The National Gallery, Washington, D.C.; The Art Institute of Chicago; The Biblioteque Nationale, Paris; Center for Creative Photography, Tucson, Arizona, ; George Eastman House, Rochester, New York; Los Angeles County Museum of Art; Maison Europeenne de la Photographie, Paris; San Francisco Museum of Modern Art; Tokyo Fuji Art Museum, Tokyo; The Museum of Decorative Arts, Prague; and The Victoria and Albert Museum, London to name but a few. In 2001, Michael Kenna was made a Chevalier in the Order of Arts and Letters by the Ministry of Culture in France.