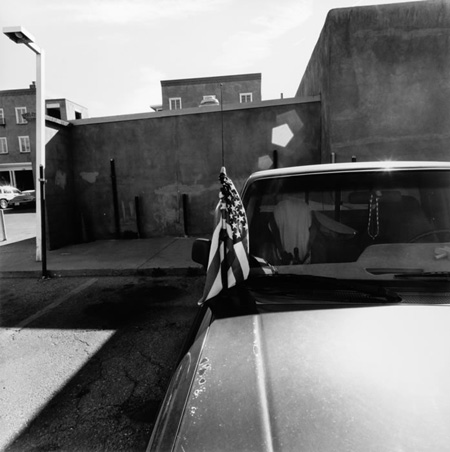 Expositions du 31/10/2008 au 15/1/2009 Terminé
Andrew Smith Gallery 203 W. San Francisco St. NM 87501 Santa Fe États-Unis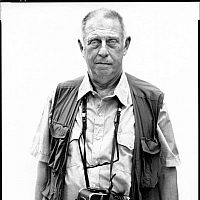 Andrew Smith Gallery at 203 W. San Francisco St., Santa Fe, NM 87501 opens an exhibition of approximately fifty photographs taken in New Mexico by the American Master of Photography, Lee Friedlander on Oct. 31, 2008.

Mr. Friedlander will be in the gallery for the opening reception on Friday, Oct. 31, 2008 from 5 to 7 p.m. to meet the public and sign copies of his newest publication, Lee Friedlander: New Mexico, published by Radius Books, Santa Fe, NM (2008). The exhibit continues through January 15, 2009.

Lee Friedlander ranks as possibly America's greatest photographer. For over fifty years he has prodigiously photographed what he calls the "American social landscape" with an unflinching eye for realism. Transcending mere documents, his photographs are the result of his artistic genius to structure scenes through the camera lens playing what chief photography curator at the Museum of Modern Art, Peter Galassi, calls, "a double game of light and shadow, near and far, which Friedlander wins by knitting the opposing terms together in a riotous and irregular but articulate pattern, making a whole that pulsates with life."

The exhibit features photographs taken in Santa Fe, Albuquerque, Gallup, Chimayo, and Diablo Canyon between 1995 and 2005. Friedlander's fondness for urban and wilderness areas in disarray is evident in this plethora of scenes that will be familiar to any New Mexico resident. Scraggly back yards, sun baked streets studded with poles and signs, makeshift hovelsand historic buildings, juniper dotted hillsides, and ubiquitous pickup trucks are all packed together in a befuddling mixture of order and chaos, warmth and alienation, freedom and restraint, nature and commercialism. "The same nosy, curious eye is at work, poking through thickets and chain link fences, playing its usual Cubist game of figure and ground."

The western landscape is an old subject in the annals of photography, but for Friedlander, used to shooting in urban and rural areas, this was new territory. By the 1970s the classically beautiful western landscape as exemplified by Ansel Adams had become questionable as a serious theme in contemporary photography. Photographers like Robert Adams have demonstrated that in our era Nature has been beaten back and relegated to the rarified confines of parks and wilderness areas. From coast to coast most of the U.S. is a maze of telephone wires, highways, billboards, strip malls, suburbs and gas stations. But that is exactly the sort of thing that appeals to Friedlander for whom "decorous enthrallment with beauty dissolves into uncharted fascination with fact."

Friedlander began photographing in New Mexico in the late 1960s. Today this work is part of an ongoing series of landscapes he has been working on for more than a decade. Some of his best loved images were taken in New Mexico, including "105-34 - Albuquerque, New Mexico," 1972, in which a black dog with its tongue lolling out is the sole occupant at a corner of 12th Street and Central. This photograph reflects the core of Friedlander's work; his love of the vernacular, and his penchant for photographing the indigenous and commonplace rather than the exotic and sophisticated.

Years ago Friedlander shot with a Leica, but since the early 90s his principal camera has been a medium-format Hasselblad Superwide that produces a square picture, with a negative nearly four times as large as the Leica's. The prints from these negatives have a special clarity and brightness that matches the pellucid atmosphere of the high desert.