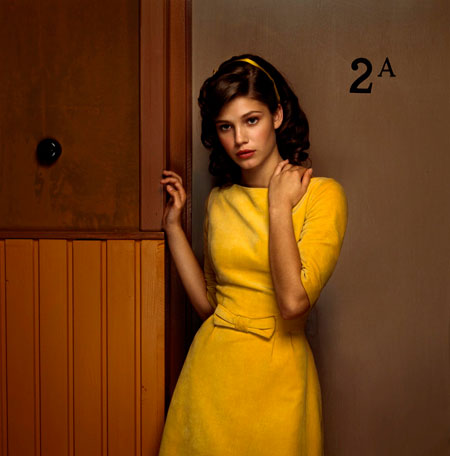 Expositions du 24/10/2008 au 22/11/2008 Terminé
Hamiltons Gallery 13 Carlos Place, W1Y 2EU London Royaume-Uni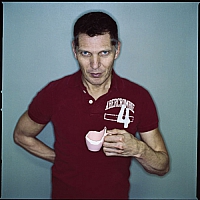 Hamiltons' forthcoming exhibition, RECENT WORKS, represents an instalment of Erwin Olaf's trilogy Rain, Hope and Grief. It centres on the suspended moment where emotional reaction begins; 'Grief' for example focuses on the silently fought battle between gut-wrenching sorrow and socially constructed notions of dignity and poise. These staged narratives depict moments, described by Olaf, as an instant of indecision or consideration, the "half-second after you receive bad news but before you react." He encourages the observer to empathise with the fragile beauty of these characters and to unlock the connectedness we share with our fellow beings. With reference to the first picture in the 'Grief' series, Irene (Portrait) 2007, Olaf says: "This portrait is very important to me because I love to see this emotion of holding back tears and being graceful at the same time."

Particularly influenced by the early 1960's, the décor, hairstyles, clothing and lighting make reference to this era and are further underscored by the diluted colour palette of avocado greens, subtle lilacs and oranges. Olaf was inspired by this period of social change, by the rise of feminism and the middle class, the seeming globalisation of the world and the pervasive influence of television. Olaf has a strong and haunting memory of the assassination of John F Kennedy, which he refers to in this series.

"When I make a body of work I want to do two things, to explore the medium of photography (lighting, colour palette and so on) and to discover whatever is on my mind at the time. To explore who I am and how I feel." Olaf.

Born in Hilversum in 1959, Olaf continues to live and work in the Netherlands where he graduated from the Utrecht School of Journalism in 1980. His photography has been exhibited internationally in both individual and group exhibitions with works residing in many significant public and private collections.

Press interviews:
Erwin Olaf will be available for press interviews at Hamiltons on
Friday 24 October, 11am - 5pm. By appointment only.

Book signing:
Hamiltons will be hosting a book signing and artists talk on Saturday 25 October, 1 - 2pm. 'Erwin Olaf' a hardback luxuriously produced book, published by Aperture in September 2008, will be available for sale. It brings together the series Rain, Hope and Grief.